Calgary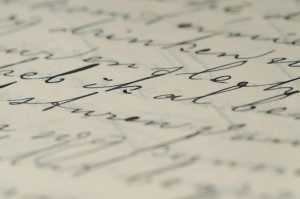 I am back from Calgary, having enjoyed myself more than I thought, and burdened with far more guilt than I bargained for.
Scholar in residence gigs can go either way. Calgary being somewhat off the beaten path for an Angelino, I had no idea what to expect, other than wishing that they had invited me in August when I would have driven to the Canadian Rockies, rather than on the weekend that the city tried to disprove the notion of global warming. Temperatures got up to a balmy one degree, and there was fresh snow on the ground. As a former New Yorker, I can appreciate snow, as long as I don't have to shovel it.
Truth be told, Calgary is a lovely community, and the universal warmth of its people completely compensated for the vertically challenged mercury column. I would have been loath to call it a frontier town, but some of the residents did. Calgary is on the cusp of becoming a second capital of Canada, the capital of the Canadian West. The province of Alberta is oil country, and it is enjoying a frontier-style boom. Three thousand new residents arrive each month, vastly overtaxing the infrastructure, but not the geography. There is plenty of empty space. There is plenty of economic opportunity in such an environment, but don't expect gunslingers roaming the street. (Deer yes; gunslingers, no.) In fact, the boom hasn't changed the demeanor of the residents – friendly, helpful, courteous. Almost like they got stuck in the '50's. A real pleasure. The winter chill is offset not only by the people, but by abundant sunlight, clear skies, and scenic beauty.
Congregation House of Jacob – Mikveh Israel reminded me about an aspect of the tenacity of Orthodoxy that I had long forgotten. Having grown up in a generation in which twelve years plus of formal Jewish education was a given for all flavors of Orthodoxy – left, right, and center – I had long ago discounted the viability of anything less. Calgary is a counterexample. It has families that have maintained core Orthodox practice for several generations, even with children attending public high schools. Shabbos, kashrus are transmitted faithfully. To be sure, it was easier in previous decades, when the competing culture was not as pervasive and not as destructive. Some of the families now worry whether their children will fall prey to intermarriage, despite their strong admonitions. Others have bitten the bullet, and send their kids away for high school. (The day school only runs through eight grade.) On the other hand, the number of people running community organizations who identify with Orthodoxy reminded me of Baltimore. I would not have expected it in Calgary. The proud vitality of Calgary's Orthodox bears testimony to the strength the Jewish soul takes from some of the key practices of Torah life.
I am not suggesting for a moment that this is enough. Calgary has a dedicated young couple – Rabbi Zev (Telshe Chicago, Rav Tzvi Kushelevsky, and Ner Israel Kollel trained) and Hindi Friedman – to offer it more. Here is where my trouble started. We got into an argument about the children. They expressed some reservations about whether they were doing enough for their children. I countered that they were doing more for their kids than they could realize; that the stats show (I seemed to recall – I hope I remembered correctly) that children who grow up in far-flung communities actually wind up stronger and more committed than those in frum metropolitan areas. I challenged them to find a single danger item in Faranak Margolese's Off the Derech that would apply to their kids. Their children would have to think through their Yiddishkeit from an early age, rather than take it for granted, and even learn how to communicate it to others. The Friedmans make sure that their kids gain exposure to peers from more typical Torah communities by trips to Montreal and through summer camp.
The argument set off pangs of guilt. They had done something that I had never had the guts to do: spend years of time as a real Torah pioneer. They are taking advantage of the relative freedom of choice in the years that kids are young enough to be versatile, and translating it into an incredible gift to Klal Yisrael. (Rav Yaakov Kamenetsky zt"l used to tell us not to worry so much about the quality of the elementary school, or whether it was coed, etc. – until high school.) Think of what could be accomplished if more couples heeded the call to serve in communities that could benefit from an infusion of Torah enthusiasm.
If the experience of many American cities is an example, Calgary's next move should be a kollel. Enough people in Calgary understand that, and are desperately trying to make it happen. The money is there. The room is rented. The rosh kollel and his crew, however, have still not been found. Apparently, for some people looking to be adventuresome in their kollel years, Staten Island is a move far-off enough.
There are always young couples eager to combine years of learning with making a deep impact on an area ripe for change. I hope some of them find their way to the Canadian West. What would await them is a wonderful, wholesome community, and an opportunity to spread the wealth to thousands of more Jews.