I Don't Know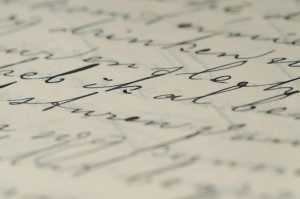 National Review's Jonah Goldberg is no advocate for giving in to gay demands for greater legal protection of their life style. He recently assessed the future of a proposed state constitution amendment in Virginia that would explicitly disallow offering gays the advantages of marriage through arrangements by a different name, like civil unions. "It's very difficult to make the lynchpin of your opposition to gay marriage 'the children' when gays have been allowed to either adopt, have, or otherwise maintain custody of children for a long time now. We are currently in a weird situation in that gay couples get kids all the time without the benefit of being 'married' while gay marriage opponents claim that gay couples shouldn't get married because it would be bad for kids. That horse left the barn."
Among other things, this points out the prescience of my good friend (and fellow Cross-Currents contributor) Rabbi Avi Shafran. A number of years ago, I did a short CBS News interview on those who opposed recognition of gay marriage. Anticipating some of the questions, I bounced some of my intended answers off Rabbi Shafran. He threw in some ideas I had not thought of, and strongly cautioned against using the boilerplate argument that everyone else was using: the danger to the American family. He considered it an unlikely argument to prevail (which on the evening news is more important than whether it is objectively true or not) for the very reason that Goldberg points to. Surely having two loving adoptive parents – albeit of the same gender – is better than having none at all! I used a different angle, and never regretted it.
What's the alternative to providing half-baked solutions when you are on the spot and simply don't have anything more to provide? I have found one that I use often. It is easy to remember, consisting of only three words: "I don't know."
I use them often. I have never found their use to get in the way of forceful advocacy for a Torah life-style, neither in the classroom with teens, or working with bright adults. To the contrary, I have gotten much positive feedback from people who are suspicious of simplistic solutions to complex issues, and are relieved to hear that seasoned veterans also don't claim to have all the answers. They appreciate companionship in their intuition that there are complexities in life that are not well addressed by platitudes.
In several places, Rashi writes (the first is Bereshis 28:5) "I do not know what this teaches." If Rashi couldn't solve the problem, why not refrain from comment altogether. At first glance, we do not know what Rashi is teaching us by his confession! Some have explained several enigmatic passages in Rashi along similar lines: Rashi wishes to teach us that part of the process of learning is to be able to admit that one does not have an answer.
In my experience, it is in kiruv (outreach) that the issue really comes to a head. There are kiruv personnel who preach that all important principles of Judaism are self-evident. Not only can all questions be answered with complete satisfaction, but all the important ideas in the life of a Jew can be demonstrated to be true beyond any shadow of a doubt.
It is not clear to me whether people who take this position really believe it, or use the line to bait people, counting on the probability that the neophyte will be sufficiently attracted by what he/she sees to want to stick around.
If they believe it, they must have access to arguments that have evaded me. I cannot even imagine HKBH reducing emunah (belief) to a tautology, embraced by anyone who can think properly, and rejected only by those whose self-need gets in the way. I believe that HKBH in every generation leaves room for people to reject – even for intelligent people to reject – and for all of us to have to struggle and exercise our core will to choose His word. At times of great manifestation of the Divine in our past, HKBH insured that the attractiveness of avodah zarah (idolatry) would be immense. When He lessened its hold upon us, He replaced it with alternative ways to reject. The struggle remained in every generation.
If these kiruv workers do not believe what they say, they are setting up their students for great failure, when those students wake up with gnawing questions and incomplete answers that no longer work for them. These students then feel a mixture of betrayal and despair. I've seen it too often.
Is it really OK for a Torah teacher or spokesperson to admit to continuously grappling with issues, to not having all the answers to his/her own satisfaction? Shouldn't the Torah representative speak with such force that all who listen simply melt in his presence?
Personally, I don't think so.
But then again, I really don't know.