Double Standard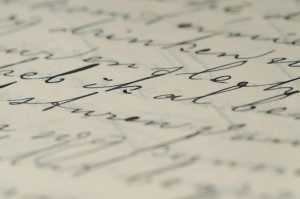 Many have written – mostly recently our own Yaakov Menken on Cross-Currents on Jan 11 – to the effect that it is unfair to associate Charedim with NK. While indeed extremely unfortunate, this association in the public mind is, in my view, not unfair.
Every societal group must bear responsibility for the natural outcome of its own values. Accordingly, while Charedim may be within their rights to join those who label Boruch Goldstein and Yigal Amir as natural by-products of what is to them a misguided religious zionist movement, Charedim cannot simultaneously attempt to distance themselves from the natural by-products of their own movement. As orthodox Jews charged with carrying out their affairs to the highest possible degree of authenticity and probity, Religious Zionists and Charedim each must honestly acknowledge and attempt to root out their respective problem areas. Failure to even attempt to do so, on either side of the aisle, gives the clearest indication of values truly held, not merely espoused.
On the Charedi side of the ledger the following contrast is interesting, though not necessarily dispositive: In Monsey last year a local citizen was publicized as a brazen seller of non-kosher chickens purposely labeled as kosher in outrageous disregard to the community's sensitivities. In Monsey a few months later a local citizen was publicized as a leader of the NK effort to brazenly embrace Iranian leadership while purposely dancing on the ashes of our exterminated grandparents and further endangering 5 million Jews in Israel in outrageous disregard to the community's sensitivities. The chicken seller was run out of town, mainly by Charedim. For some reason the Iran-kisser is happily ensconced at home. This is not a call for action, but merely a vignette which understandably could be interpreted by the public as an indication of the values truly held.