The Bais Yaakov Edicts – Are We Next?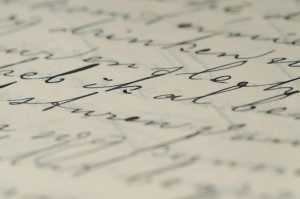 Asked about just how stringent one should be in certain areas, Rav Yaakov Kamenetsky zt"l would often apply the same formula. "Men darf zein normahl (One has to be….normal!)" I imagine that his conception of normality was deeply influenced by the Slobodka mussar school's conception of gadlus ha-adam – the greatness of Man. Man's instincts are not all dark urges. Some are tools for the celebration of a wonderful life Hashem mapped out for us; the Torah Jew can rely on those instincts to keep in check the otherwise limitless demands of greater precision in the performance of mitzvos.
One hopes that the recent Bais Yaakov edicts will not have a spillover effect upon American shores, further eroding the legacy of Rav Yaakov that has come under increased attack. It is not a good bet, however. Like fashion trends moving from Paris to New York, there is a tendency in Torah matters (lehavdil) for Bene Brak to call the shots even when they do not intend to.
This is not the way it always was. Some people think that it is one of the most unhealthy developments in Torah life in our times. While Rav Moshe and Rav Yaakov were both alive, American haredim turned primarily to them for leadership. People did not regard this as a slight to Torah luminaries in Israel. Rather, they recognized that not only did Torah leaders in America have a better grasp of local realities, but that HKBH Himself had different plans for, and different expectations of, communities in Israel and America. Forcing square pegs into round spiritual holes was not going to get people very far.
The existence of different Torah communities, each different and each legitimate, is perhaps adumbrated by the Gemara Sanhedrin 97A. Speaking of the prelude to the messianic age, the Gemara invokes Yeshaya: "The truth will be absent (nederes)." The Gemara proceeds to explain that truth will form different groups, or flocks (adarim), and go off on their own.
Rav Aryeh Kaplan told me a number of times that he didn't think that the Gemara meant that truth would simply disappear. Alternatively, it meant that truth would no longer be available on a one-stop shopping basis. Different groups would each specialize in different aspects of the truth.
Similarly, perhaps, different groups would each have their own legitimate approaches and reactions, each generated by the Divine Providence that led to their formation.
A close friend related an anecdote about Lakewood, a quarter century ago. A youngish talmid chacham was looked up to by many as a source of guidance in a particular area. Rav Nosson Wachtfogel, zt"l, the mashgiach, took strong issue with some of that guidance. The two agreed to go to Rav Yaakov to adjudicate their dispute.
The younger man presented his case. The mashgiach reacted in righteous indignation. Rav Yaakov turned to him with his classic smile and said, "You and I are from Europe. These yidden are Americans. We don't understand their ways. But for them, the advice is appropriate."
Gedolim in Israel used to – and still do – demur when asked about policy for America. They would instruct the questioner to ask the question of Torah personalities closer to home. After the passing of Rav Moshe and Rav Yaakov, however, some groups decided that there was no one in America worthwhile consulting, and from then on, all questions would be brought to Gedolim in Israel. This meant that the unique demands and requirements of the tzibbur in Israel – often including insularity, rejection of all parts of the outside world, and a scaling down of individual options and choices – would be exported to the very different communities of America. This may have been a fatal error.
As some communities in America now looked exclusively eastward, they found themselves playing catch-up baseball with the rarefied ruchniyus of Israel. To some people, the kind of Yiddishkeit that had been presided over by Rav Yaakov (by no means alone) was suspect and compromised. Some people tried, and continue to try, to purge America of its effects and its memory. Many of us just as fervently pray that they will not be successful.
Living in America, I cannot really understand what went into the Bais Yaakov edicts. Try as I may, I simply cannot be expected to comprehend the nuances of a life-style that is not my own. My own (Hirschian) nature draws back from much of what was said, and even more of how it was said. I am therefore thankful that I don't have the nisayon of having to deal with it directly. At the same time, I can appreciate from the distance some of the incredible beauty and strong points of a vast community completely devoted to the Dvar Hashem. Far be it for me to criticize, or to tell them how best to preserve those strong points. It is the flip side of insisting that we in America have our own hashkafa and our own ways. If we are entitled, so are they.
I do know that those methods don't really work for most people on this side of the Atlantic. So I will continue to daven that Hashem will provide us with the right traffic cops to keep people going through those twelve Heavenly gates they tell us about, rather than all line up in front of one of them.