When the Faithful Succumb to Temptation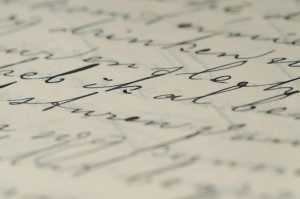 An editorial in Friday's Wall Street Journal regarding a new campaign of the Internal Revenue Service raises an alarming issue for religious communities. It reports that the IRS has newly expanded its Political Activity Compliance Initiative to "put some 15,000 nonprofits — mostly churches — on notice that preaching politics puts them at risk of audits, fines or, in some cases, the loss of tax-exempt status."
More disturbingly, the IRS has announced that
It will no longer wait for complaints to come in, but will instead take action 'to prevent violations.' It will be reviewing the content of sermons, it says, as well as the financial books of religious organizations. The free exercise of religion could now come with a hefty bill.
This is an issue that impacts religious institutions at all points along the political spectrum. And, the IRS concedes, there is no bright-line test for determining what constitutes political activity. Indeed, the WSJ piece begins with an anecdote about a Pasadena minister whose church has been under investigation since 2004 because of a sermon he gave two days before that year's presidential election opposing the Iraq War.
As the WSJ editorialist observes:
Churches have always tried to influence voters on moral issues. What is different now is that moral issues — abortion, stem-cell research, same-sex marriage, war — are now hot political issues, and the IRS is pushing religious communities out of the debate.
What possessed the IRS to breach that venerable, and venerated, shrine, before which so many reflexively genuflect, known as the Wall of Separation of Church and State, and begin, incredibly, to monitor sermons?! Aye, here's the astounding rub:
Barry W. Lynn [himself a reverend – EK], director of Americans United for the Separation of Church and State, has pushed for the crackdown by filing complaints with the IRS and boasting that his group is committed to 'keeping churches out of partisanship.' For a man who supports nearly every effort to erect a wall of separation, he seems not to mind sending IRS agents into churches if it keeps ministers out of politics.
If the spectacle of sworn, dogmatic separationists blithely trampling their own sacred doctrine to bring Church and State into head-on conflict seems vaguely familiar, that may be because it's a tactic that heterodox Jewish leaders have engaged in on several occasions in the past.
I speak here not of the fact that during times of inter-denominational conflict, such the "who is a Jew" ruckus, heterodox clergy have regularly inveighed against the Orthodox from pulpits across the nation. Such episodes, albeit mighty unseemly from the perspective of pure separation dogma, are not, strictly speaking, attempts to entangle religion with domestic American political affairs, only with Israeli ones.
No, I refer instead to several instances in which heterodox activists have unabashedly attempted to use the American political machinery to intervene in both the internal Israeli political process and its indigenous religious life. In a word, to do that which is, in the separationist catechism, pure heresy, Someone forbid.
To wit, back in 1997, the Forward quoted Reform activist Ammiel Hirsch (now, where do I know that name from?) as stating on Israeli radio that his movement had asked members of Congress to intervene on its behalf in the conversion controversy then roiling the Knesset. Hirsch, at first, made an "outright denial" of the paper's claim, but when confronted with the transcript of his remarks, conceded having made them, because "no American citizen should be ashamed to be politically active."
For a much more recent example, I excerpt here from an article I penned last year:
The United States Department of State has just issued its International Religious Freedom Report for 2005. The report, which the State Department has prepared annually for the past several years, surveys and comments upon the relationships between governments the world over and the various religious communities under their sway, as well as inter-religious relations in those countries.

The section of the report addressing Israel spans 22 pages and contains a number of very disturbing passages, particularly those discussing Israel's Orthodox population and the status of the non-Orthodox movements.

The problematic nature of the report becomes apparent in its very first paragraph, which states that "problems continued to exist stemming from the unequal treatment of religious minorities, and from the State's recognition of only Orthodox Jewish religious authorities in personal and some civil matters concerning Jews." Elsewhere in the report, there are several references to "the different streams of Judaism" and to "Jews who are not considered Jewish by the Orthodox establishment."

Query: what reason and right does this arm of the United States government have to insert itself into a purely internal matter of Jewish law, namely the determination of what constitutes authentic Judaism, and by extension, who is a Jew or a rabbi, and what is a synagogue? Not only are the report's authors entirely bereft of the most minimal expertise and authority necessary to decide those questions, but the very goal of this report, the fostering of religious freedom – in this case, the freedom of Jews, rather than non-Jewish, foreign governmental bureaucrats, to decide the definition of their religion – is severely undermined thereby.

Clearly, the claim being advanced in this report is not that non-Orthodox groups are being denied recognition and funding as distinct religious minorities, akin to what Muslims and others claim. Were that the case, one might be tempted, at least, to agree that such groups ought to indeed be recognized as autonomous religious communities that, like two other well-known religions in Israel, have roots in, but do not presently constitute, Judaism. But what the report contends, instead, is that denial of these groups' legitimacy as authentic forms of Judaism, and their concomitant inability to perform Jewish conversions, marriages, divorces and other matters, is discriminatory per se.

One might wonder how it is that Washington diplomats with little knowledge of the inner working of Judaism have decided with finality that there are multiple streams therein, and thus, that Israel's failure to recognize all such "streams" is an unacceptable curtailment of religious freedom? The answer can be found in a Jewish Telegraphic Agency news story on the report, in which the Reform movement's man in Washington, David Saperstein, freely acknowledges that he has raised the issues addressed in the report with Bush administration officials.

So there we have it: unable to win recognition for itself and its heterodox fellow travelers, Conservatism and Reconstructionism, through the Israeli democratic process, Reform has reverted to a playbook it has used in the past by getting the American government to censure Israel for religious rights abuses.

Being politically active is indeed a wonderful thing, when it involves helping the candidate you support get elected, manning your local polling site and the like. But what Reform's operatives have done in these instances is an outrage that deserves to be excoriated in the strongest terms.

We are dealing here with movements that, just last month, were described in the Jerusalem Post by prominent Israeli Reform clergyman David Forman as "marginal streams, comprised largely, with rare exception, of Anglo-Jewish populations. In fact, there are probably no more than 5,000 dues-paying members of [non-Orthodox temples] throughout the country." Moreover, Forman wrote, "while it is convenient for us to blame our unequal treatment by the government for our limited numbers . . . it is highly doubtful that if we were granted full rights tomorrow our membership would grow significantly."

(An aside: The State Department report cites claims that there are, lo aleinu, 10,000 so-called Messianic Jews in Israel and complaints by such individuals of being denied entry to Israel by the authorities and other harassment. If Forman's figure is correct, there are, in Israel, twice as many Messianics as there are members of non-Orthodox movements. Is Reform seeking legitimization of the Messianic movement alongside their own, and, if not, why, in rational terms, not?)

Along come these moribund movements that have failed repeatedly in their resort to democratic channels of political change and whose only victories have been handed to them by one of the world's most activist supreme courts. They now seek to subvert Israeli democracy by instigating external U.S. governmental pressure on Israel. Given the always-fragile American-Israeli relationship, already strained by the Palestinian issue, the AIPAC scandal and other matters, it is inconceivable that groups claiming to represent Jews and Judaism would tamper with the Israeli-American political calculus in this way. Rabbi Moshe Sherer, commenting on the similar Reform effort in 1997, put it well: "It is absolutely astounding that a movement representing itself as an exemplar of democracy and freedom should so flagrantly be attempting to undermine the democratic system of a foreign country."