Having destroyed Lebanon, Hezbollah Takes Credit for Rebuilding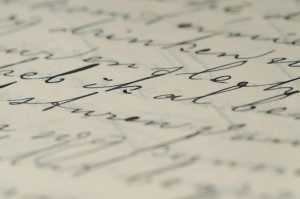 Michelle Malkin took the NY Times to task yesterday morning, for an article which appears to trumpet Hezbollah's leadership in rebuilding South Lebanon. Unfortunately, I think the NYT was merely addressing the reality. It is the Lebanese who do not seem to understand that when Hezbollah puts missile launchers behind their houses, the destruction of those houses becomes Hezbollah's fault — and therefore it deserves no thanks for restoring them.
You can read more on the respective sites or by following the link below to read my summary, but, in any case, you should not miss the following, which is circling the web and found its way to Malkin's site:
The Times reports:
BEIRUT, Lebanon, Aug. 15 — As stunned Lebanese returned Tuesday over broken roads to shattered apartments in the south, it increasingly seemed that the beneficiary of the destruction was most likely to be Hezbollah.

A major reason — in addition to its hard-won reputation as the only Arab force that fought Israel to a standstill — is that it is already dominating the efforts to rebuild with a torrent of money from oil-rich Iran.

Nehme Y. Tohme, a member of Parliament from the anti-Syrian reform bloc and the country's minister for the displaced, said he had been told by Hezbollah officials that when the shooting stopped, Iran would provide Hezbollah with an "unlimited budget" for reconstruction.

In his victory speech on Monday night, Hezbollah's leader, Sheik Hassan Nasrallah, offered money for "decent and suitable furniture" and a year's rent on a house to any Lebanese who lost his home in the month-long war.

"Completing the victory," he said, "can come with reconstruction."
Malkin writes:
Is this a joke, a parody, somebody's idea of turning the moral realm on its head and portraying a genocidal guerilla army as a cross between the Lady Bountiiful, Santa Claus and the Army Corps of Engineers?

With Iran pouring cash into Hezbollah coffers for reconstruction projects in Lebanese towns that Hezbollah itself turned into battlegrounds by hiding its men and munitions in backyards, apartment houses and "hospitals," the Grey Lady really dons the full-metal-hijab for Hezbollah this time, pushing the old "social services" story as the terror org's means of "gaining stature." The not-so-subtle subtext rationalizes Hezbollah's support among what you might call ordinary Lebanese people: Hezbollah delivers tangible aid and comfort, so why shouldn't "ordinary" Lebanese people give Hezbollah their undying devotion?
She then goes on to point out that this is the same way Hamas portrays itself, masking its terrorist activities with "humanitarian" support for kindergartens and other social services. And it's true — Hamas does build Arab kindergartens while trying to land missiles in the middle of Jewish ones.
The problem is that in both cases, it is the terrorist organizations masking themselves, and not the press or our politicians masking them. The fact that the PA electorate selected the terrorist Hamas organization in January is, in fact, largely attributable to Hamas' social services, as well as its reputation for being less corrupt than the PLO. In Arabic the PLO has never hidden its support for terrorists who attack Israel, and Arafat's links to terror funding are well documented — so I do not believe we can say the Hamas victory was an endorsement of terrorism over peace, but rather an endorsement of greater honesty in both domestic affairs as well as the desire of the Palestinians to destroy Israel.
It is true, of course, that "the PA people supported Hamas's genocidal campaign against Israel's very state of being" as Malkin writes — I just don't perceive a difference between Hamas and much of the PLO in that regard.