Al Zeh Hayah Daveh Libenu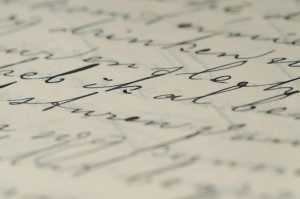 Sometimes it all comes down to a single story. Even an entire war.
Many hundreds of us stood cheek to jowl in a Los Angeles shul on Sunday for a neighborhood prayer gathering. The program was simple and efficient: one inspiring speaker, followed by earnestly offered Tehilim.
The speaker was Rav Avraham Ausband, shlit"a, of the Riverdale Yeshiva, who would have been inspiring even without his message, just for coming and speaking a few short weeks after losing a child in a traffic accident.
He is always a powerful speaker, and Sunday was no exception. He used an anecdote about Rav Chaim Shmulevitz zt"l, the Rosh Yeshiva of the Mir, to make his theme come to life.
In the Six Day War, the Mir was a stone's throw from the Jordanian border, which then abutted the Beis Yisrael section of Jerusalem. The yeshiva took direct hits, as people from the immediate neighborhood huddled inside. People davened like their lives depended on it. They did.
They survived. Rav Chaim Shmulevitz told people that he thought he knew what merit insured their survival. It was not, he told them, their fervent prayers. Rather, it was the unique prayer of one woman. Thirteen years earlier, her husband had abandoned her and lots of children. She led what to others seemed like a miserable life. Rav Chaim overheard her appealing to G-d. "Look, I have many grounds to complain. Keep all of us here alive, and I will give up all my complaints." Her willingness to overlook her intensely-felt misery for the good of everyone else is what kept them alive, said Rav Chaim. We should all do the same, concluded Rav Ausband, abandoning the complaints and issues that keep people apart from each other.
Emboldened by this approach, I started thinking about stories of the current war that may insure the safety of our brothers and sisters in Israel. I can't decide between two, each of which seems to be a good candidate.
1) Rav Roi Klein, Hy"d, was a Ram when not leading his troops, and the deputy commander of Golani's 51st battalion. Major Klein, 31 and the father of three, had been in Bint Jbail six years ago, and survived the battle. This time, he was with his soldiers (including one of his own students) when he saw an incoming grenade. Rather than let it kill them, he fell on it, and absorbed its explosive power.
According to Bava Basra 10B, none can match the place in Gan Eden of those who give their lives for the rest of the community.
2) Do we need another story? There is another available. A short while ago, my mechutan, Rav Mordechai Willig, shlit"a, got a phone call from Israel. His interlocutor could not say too much –- only that he had a particularly sensitive position in the IDF. He was a scout, and was sent in alone to check out conditions before the larger group of soldiers would come in and attack. He had a halachic question. He understood quite well the barbarism of the semi-human jihadists. What if a mission did not go so well? What if he were captured alive? He knew what they would do to him. Could he take his own life, rather then allow them the pleasure of their butchery?
My mechutan did not want to fully take responsibility for the answer. He called his colleague, Rav Herschel Schachter, shlit"a, who promptly began crying. At that point, he too began crying, and they continued crying together.
Mi keamcha Yisrael? Who is like you, O Israel? May HKBH not ask of us any more precious korbanos.