Luther Я (Not) Us!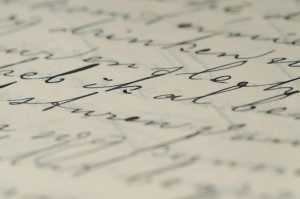 A reader commented on my piece about waging war against an entire population because of the misdeeds of a few of them. His intention, it seems, was to support me.
Look in last week's parsha Chukas (this weeks parsha in Chutz Laaretz). The King of Arad wages war aginst the Jewish people and captures 1 person (Rashi quotes Chazal, a shifcha). What is the reaction of Bnei Yisrael? Total war, the complete destruction of their cities and killing all the people (see Rashi there).
With all due respect, pointing to any passage in Chumash is precisely what I was arguing against in my post.
Oliver Cromwell's Protestant Roundheads found a Biblical mandate to wage war against their (Catholic) enemies by turning to the commandment to the Jews entering Israel to wipe out the Seven Nations. They simply plugged in a few missing pieces, considering themselves the equivalent of the Biblical Israelites/good guys, and their foes the Seven Nations/ bad guys. Around the same time, some preachers made the argument that children who were disrespectful of their parents might be put to death, following the Biblical mandate of the Rebellious Son.
We Jews must be careful not to slip into that kind of thinking. We do not turn directly to Chumash to determine policy, private or public. We live by a system of Halacha/ Law, which comes to its conclusions through some well described and traveled pathways. These include the application of formal exegetical principles in the Mishna, Gemara, and Midrashei Chazal; the discussion of large numbers of scholars in the great academies of Talmudic times; and the back-and-forth between hundreds of years of sages in the centuries that followed, each one bringing the vastness of his Torah knowledge to focus on the issue at hand.
I cited Maharal's justifying war against an entire population because of a provocation by a single member. (He hold this to be true even when the majority are not complicit, as demonstrated by his rejection of Rambam's argument that the failure of Shechem's compatriots to oppose his abduction of Dina made them culpable. Maharal argues that this was not within their power, and yet the war against the entire population was still justified, as part of the very definition of justified war.) Maharal does not use the Shechem narrative to teach him the proper justification for waging war. He does the opposite. He takes a definition that is already clear to him, and uses it to illuminate the Biblical passage! We don't know how Maharal arrived at his conclusion, but knowing that he was a halachist, it gives us more to work with than a Biblical story unaccompanied by Oral Law commentary.
Our reader may or may not be correct in seeing a parallel to the passage about the Canaanite king of Arad. If anything, the context of the passage leaves us with unanswered questions. In their confrontation with hostile groups, the Jews sometimes negotiated, sometimes pacifically withdrew, and sometimes fought. The taking of the single captive may spell the difference, but it may not. Without weighing multiple contributions by Rishonim and Acharonim (medieval and later Torah authorities), we have nothing to work with. We simply do not and cannot find solutions to complex problems by directly citing Biblical narrative. Such thinking almost always winds up simplistic. Martin Luther believed that G-d communicated with people through the unmediated use of the Bible. Each reader opens it up, and G-d speaks to him. Add this to the list of gripes we have with Luther.
The Jews waged their war against Arad on direct orders from G-d, something, alas, unavailable to us today. At last consideration, a direct communication from G-d even trumps Ehud Olmert.
Of course, far, far less evidence is needed to disregard Amir Peretz!