A Question on Blogging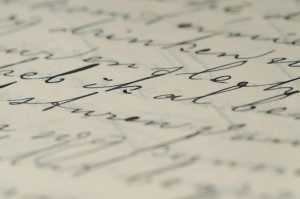 If blogging is defined as a person or group of people sharing their thoughts and musings, whatever they feel like sharing, regardless of whether it is important to the purpose or mission of the blog… then Cross-Currents isn't really a blog. Though published in blog format, nearly everything we post is somehow "relevant" to discussing "the intersection between two currents: the timeless flow of authentic Torah thought, and the ebb and tide of current affairs." What we publish isn't "whatever we feel like sharing" but much more limited.
My question is: do you feel it is important to you that every article here contain relevant content, or do we, in so doing, avoid showing a personal side now and then?
Today, our email server was responding slowly. Following an accidentally poetic phrase, I sent my complaint to our sysadmin as in a Haiku pattern:
Uptime is too high
SMTP overload
My Mail is delayed
His response (edited to avoid maligning a particular brand name):
The dumb SCSI [pronounced scuzzy] card
Is slowing down the transfer
Can I tear It out?
These Haikus are amusing to those in IT, largely unrecognizeable to the rest of the world, and entirely irrelevant to what we're supposedly doing here… or, perhaps, exactly the opposite is true. Your thoughts?