To Serve with Honor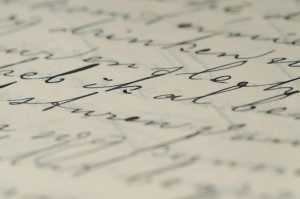 I recently received the following painful question and gave the following response. It is posted here with the questioner's permission, of course. Readers' comments, as always, are welcome. I have added some translations from Hebrew in brackets throughout this post.
QUESTION:
Dear Gedalia:
I've been meaning to ask you a question for some time now, and finally have a chance since law school finals are over and I've started my not-too demanding summer job.
While this year was definitely a challenge in terms of balancing family, learning, and law school, that challenge was not what I found most difficult. For me, the greatest difficulty was no longer being "in learning" and feeling outcast and looked down upon, to a degree, by those still "in learning."
At the outset I have to admit that much of my feelings may be a result of my own insecurities as a baal teshuva [newly observant Jew] and the like, but I did receive comments from some people that, in my mind, were patronizing at best and insulting at worst (i.e. "don't worry, I know some people who went to law school who still became a rabbi – talmid chacham – mechanech, [Torah scholar or teacher] etc.,"), as if being a frum lawyer and supporting one's family is not "good enough".
I cannot for the life of me understand why people should be looked down upon for doing what is the sensible thing to do: get a job to support one's family. Not everyone is cut out to be a rabbi, not everyone has wealthy family to support them in learning, and not everyone has the bitachon [Trust in G-d] of the Chazon Ish or the Chofetz Chaim [great Torah sages of the early 20th century]. As someone who became observant at age 25, and left behind a lot to do that, I take particular umbrage at the condescending attitude of some. There are individuals who either explicitly or implicitly look down and put down other religious Jews who are not of the same "breed" regardless of their circumstances or background.
Have you had similar feelings? If so, how have you dealt with them? I appreciate and look forward to your response.
RESPONSE:
With your well-articulated question you've put your finger on one of the most urgent Orthodox Jewish issues of our times. This is not a Baal Tshuva issue and this is not a bitachon issue; this is an everywhere issue. I felt and feel it constantly.
Regardless of what anyone might say, our goal as Jews must be to become ovdei Hashem, to serve G-d, and to increase His honor in this world. Each individual must decide how best to achieve that goal using his/her own G-d given talents and challenges. Every Jew must learn so as to be knowledgable and every Jewish man should be 'holding in learning', but that does not mean that the way for every Jew to bring about the goal of serving G-d is or should be limited to learning.
In a certain sense there is confusion between means and ends, as if learning per se was the only goal, athough for some certainly full-time learning to the exclusion of other endeavors is the correct 'career' path. Rav Yaakov Weinberg said it best. Here is an edited (by me) excerpt from pps 95-102 of a new book called Rav Yaakov Wienberg Talks About Chinuch, edited by Rabbi Doniel Frank and published by Targum/Feldheim. (The book is set up in question and answer form, hence the conversational style.)
"People think that life is about being a gaon [great Torah scholar] and not about avodas Hashem [service of G-d]……..The central issue is to know that we were not made to learn Torah and become talmidai chachomim [Torah scholars], but to serve the Ribono Shel Olam, the Melech malchai hamelachim, the King of kings, who gave us the Torah. That is the purpose of our existence and that is what it is all about. There are many ways by which one can be effective. One person is effective as a rabbi, and another is effective as a rav; one person is effective as a cheder rebbe and another is effective as a rosh yeshivah. One person is effective as an insurance salesman, and another is effective as a lawyer. Ba'alebatim [lay people] can have an enormous influence, one that a non-ba'alebas cannot have. And if you develop ba'alebatim who are bnai Torah, you can change an entire community……..The point is that we all have to know that we were created in order to make a contribution to hisgalus kvodo [the revelation of His honor] – that is the purpose of our existence, and that is what justifies our existence. And if we do not satisfy that purpose, then the whole purpose of our existence will have been a failure. Therefore, all of our thoughts, goals, and hopes have to be in terms how to best be megaleh kavod Shamayim [cause the revelation of Heaven's Honor]……When you think this way, it is no longer a choice whether you are going to be a great rosh yeshivah or an insurance salesman but about where will you be most effective, what will enable you to make the greatest contribution to the Ribono Shel Olam. The truth is that the Ribono Shel Olam's mitzvahs are not meant for us to be talmidai chochomim, and not even for us to learn Torah specifically. They are meant for each and every one of us to be mesharso, His servant; they are for us to bring about hisgalus kvodo (the revelation of His glory). "Lichvodi barosiv, yetzartiv, af asisiv" – Whom I have created for My glory, whom I have formed and even perfected." (Isaiah, 43:7). All the olamos [worlds]were made to reveal and increase kavod Shamayim, the essential purpose of our existence……The Chafetz Chaim suggested that we think like a businessman who is willing to lose here if he stands to gain more there; who tries to make as much profit as he can, but if by asking for more he loses, he will ask for less; who tries to figure out how, in the long run, he will make more; who gives up today for tomorrow. In short, he makes investments……In order to be able to influence, you have to be a ben Torah. And there are degrees of being a ben Torah, and these will strongly determine your ultimate effectiveness as a mashpia [a spiritually influential person]. Therefore we are required to sit and learn and complete ourselves until such time that we feel most capable of making the overall impact that will be helpful towards revealing kavod Shamayim….Boys should be talmidei chachamim [Torah scholars]. But a talmid chacham does not necessarily refer to one who is "Toraso umnaso," to someone who is learning full-time….. Therefore, every Yiddishe kind [Jewish child] should be taught that the ideal is to serve Hashem — that is the whole purpose in life and that is what we are here for. As he grows up, you will see which way is the most effective for him to do that. That will, of course, depend on his talents, inclinations, background, and situation in which the Hashgachah [Divine Providence] puts him. Different people have different purposes."