The controversy over Holocaust, Fallen Soldiers, Terror Victims memorials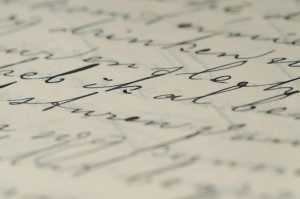 6 bIyyar 5766
Last year on May 6,2005, Toby Katz posted a thoughtful essay in Cross-currents titled Yom HaShoah explaining why the Israeli Holocaust Remembrance day is deeply problematic.
I reread her essay and ALL 54 commnents (!!) on Holocaust Remembrance day a fortnight ago. I agree with the reservations she articulated about the timing and emphasis of the Israeli observance.
Another controversy has arisen in Israel over the memorial day for fallen soldiers, which falls a week after the Holocaust memorial. As I wrote in my Jerusalem Post article which appears today, Thursday May 4 "Rebuilding is remembrance"
there are arguments for including the victims of terror officially in the name and ceremonies of the day, and there are arguments for leaving the day specifically as a memorial for those who have died in Israel's wars.
One could make a case for both sides of the controversy. In any case, I was struck by the fact that this year's remembrance day (for soldiers and terror victims), May 2, fell on the anniversary of the terrorrist attack that killed the pregnant Tali Hatuel and her four daughters in 2004 in Gush Katif.
David Hatuel, Tali's husband, has created his own memorial and it is connected to the Holocaust memorial in which I live – Kiryat Sanz. Kiryat Sanz in Netanya was founded by the Klalusenberger Rebbe (may his memory be a blessing) who lost his wife and 11 children in the Churban Europa, but remarried, had seven children (one son is now the Admor of Sanz), built Laniado Hospital and Sanz Medical Center, and encouraged others to reconstitute their destroyed families.
Instead of building a Holocaust statue or sculpture, he did something else……..
Instead of building a Holocaust sculpture, the Klausenberger rebuilt lives of survivors in the US and Israel, establishing schools, yeshivas, senior citizens' centers, shuls, vocational schools, a hospital.
The first department to open 25 years ago in the Laniado-Sanz hospital was the maternity ward. To date it has delivered some 80,000 babies. Last year they opened Children's Hospital in memory of the children killed during the Holocaust – a 365 days-a-year commemoration. Rebuilding is remembrance. Sanz couples have an average of eight children, and families of 14 are not rare.

Hatuel knew that the Klausenberger Rebbe, who passed away 10 years ago, had also lost his wife and children, but had remarried after the Holocaust and rebuilt his family. Hatuel came to Sanz to talk with the current Sanz Rebbe, the son of the Klausenberger. In a Pessah interview in the Sheva weekly Hatuel explained why. "The Rebbe from Sanz gave me tremendous encouragement and strength, since he himself comes from a family that experienced a similar tragedy and in the face of that disaster his father rebuilt his life with renewed strength and went forward. That is my motto. I identified closely with Sanz approach."

He recently remarried and as a living memorial established the Tali fund under the auspices of the Puah Institute for couples with fertility problems that… helps childless couples with fertility treatment expenses. There are few more moving statements than that by David Hatuel when he said of his project. "If a couple calls me and announces that they have a child after 20 years, to my mind this is the truest memorial."
Is it too idealistic of me to suggest that the millions of dollars spent on Holocaust memorials, including Yad Vashem, be used to encourage growth and regeneration of the Jewish people?