Orthodox ascendant among U.S. Jews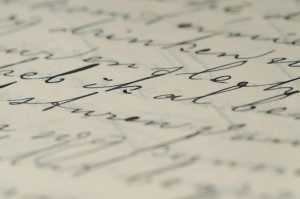 I suppose the fact that it's a typically-hurried Erev Shabbos leaves me short on time and long on sarcasm, but… this is news?
The above is the home page title of a JTA article more fully entitled "New study of young Jews finds signs of growing Orthodox clout." Anyone even vaguely familiar with Orthodox demographics will find this mind-boggling — "this" being that so much money was spent reaching such an obvious conclusion.
The study, which looked at the 1.5 million U.S. Jews between the ages of 18-39, found that Orthodox Jews comprise some 11 percent of all U.S. Jews, and 16 percent of 18-29 year-olds. Among even younger Jews, the percentage of Orthodox is even higher, those behind the report speculate.

Further, the survey found, Orthodox Jews marry at a younger age, have more children and are more Jewishly engaged than their non-Orthodox counterparts.
This is genius. Sheer genius! One hesitates to imagine how many hours of the nation's leading Jewish demographic minds were required to "find" that "Orthodox Jews marry at a younger age, have more children and are more Jewishly engaged."
The report found that the percentage of Orthodox Jews aged 18-29 is nearly double the percentage in the 30-39 age group. Considering that a higher percentage of Orthodox Jews marry, do so earlier and tend to have more children than other groups, this could indicate a growing role for Orthodoxy down the line.
The surprise factor remains underwhelming. But then, this gem, which — given the rest of the article's content — is truly the surprise of the day:
"The future Jewish community is going to be shaped by paths not yet taken," said Jack Ukeles, president of Ukeles Associates. "While we don't have a crystal ball, we do have a pretty good sense of how these behaviors are going to change the community."
Torah: The Path not yet Taken. It has a ring to it, don't you think?