Levelling Brokeback Mountain [Parental Discretion Advised!]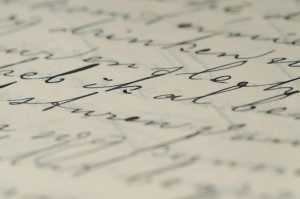 If Donald Rumsfeld were frum, he would likely have said that life without "Brokeback Mountain" is like deer hunting without an accordion. Most of our readers will have no more problem avoiding the film than sitting out the International Tiddlywinks Competition. In a blog that seldom bothers to comment on the world of entertainment, avoiding "Brokeback" would seem to be both appropriate and easy.
It was, until Don Savage did his op-ed piece in the New York Times. One line of that essay, and one line alone, cries out for a response.
I didn't see the movie. Then again, neither did long-time gay activist Savage. Brokeback, he tells us, is a realistic wake-up call to all of those homophobes who would have gay men try to go straight. It just doesn't work, he says. Look what happened to Jack and Ennis when they to their own selves were not true:
They marry women, start families. But their wives are crushed when they realize their husbands don't, and can't, ever really love them. "Brokeback Mountain" makes clear that it would have been better for all concerned if Jack and Ennis had lived in a world where they could simply be together.
Millions of us, Don, know what you don't. Love and lust are not the same. You can be intimate with someone and not love him or her. And you can love someone, and not be physically intimate. Love is about how much of yourself you've invested in the other person. It is about how much you have given to another, not about how much pleasure you plan to receive.
A few years ago, I was introduced to a different gay activist, one who had been more famous than Savage. This one, however, had slowly become Orthodox. Therapy had not made him less attracted to men. He was gay, but avoided gay activity. He went on to writing material from a Torah perspective, and to learning in a yeshiva in Israel, with the knowledge of that institution's administration. I told him that I regarded him as nothing less than a hero, for being able to control a strong passion, simply because he accepted the fact that G-d asked him to.
He told me that his hope and dream was to find an observant woman who would understand his special predicament, and see him as a complete person, not simply define him by his gayness. He would marry her, and start a family. He saw absolutely no reason why he could not love and cherish her for the values they would share and the goals they would achieve together. Psychologists I consulted saw no reason to regard this wish as pie in the sky.
I have no idea whether his dream is practical, and am not suggesting in any manner or form whether gay men should be encouraged to make it their dream. I hope for the sake of this young man that the strategy works for him, and that is not the point of this posting. The point that needs emphasizing is that my acquaintance understands what many people today do not. He realizes the difference between a biological drive and the more spiritual response of love, and that they need not necessarily be contingent upon each other.
When young men in traditional Jewish circles near their wedding date, they are encouraged to study some key texts about marital intimacy, like Baalei HaNefesh of the Raavad, and Igeres HaKodesh of the Ramban. These texts are many hundreds of years old, but postmodern in their outlook. They are powerful enough to make an impact even on males in the full bloom of their hormonal rushes. A new couple learns that their physical attraction can function to help two dissimilar individuals through the difficult labor of putting aside their differences and becoming one unit. Minimally, it serves as a prod against the male hesitation to commit. It can add freshness to a marriage that might otherwise fade with habituation. The Talmud itself suggests that the monthly separation of husband and wife through the laws of family purity serves to reunite them afterwards with the emotional charge of a groom for his bride.
These texts, though, don't stop at the pragmatic. They offer a glimpse of something that may be beyond the grasp of the typical newlywed couple, but is important for them to know and strive for in the years ahead. Intimacy, on a higher level, is a manner of communication without words. It is not, as Savage would have it, identical with "love," but a way of expressing and relating the love that beats within the hearts of the couple. That love can grow stronger, not weaker, even as physical attraction between unrelated people might gently wane in succumb to the ravages of time. These texts underscore the holiness of intimacy. They explain that the Torah's ideal for maritial intimacy is to concentrate on the person, rather than on body parts.
These are worthy goals, consistent with the idée fixe of Judaism – elevating the mundane and turning it into the holy. Even without the lofty embellishments, lots of ordinary folks – Jewish and non-Jewish – fully intuit that there is more to love, more to the nuclear family, than mutually providing pleasure. If Jack and Ennis couldn't grasp that, let them ride off into the sunset together, and leave the rest of us alone.