Parasites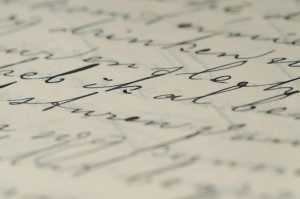 It has been noted in the past, but the Jerusalem Post reported last week that the incidence of haredi volunteerism in Israel is extremely high, according to Israel's Central Bureau of Statistics. Among Israelis who do volunteer work, haredim form the highest percentage of volunteers in the entire country: 36%. The next highest group are religious Israelis – datiim – who are not haredim, with 27%, followed by mesoratim/traditionally oriented Jews, with 14%. Thus, the religious community constitutes a far higher percentage – even without the traditional Jews – of volunteerism than any other sector of the Israeli population. What is most striking is that the datiim apparently do twice as much volunteer work as do the secularists, and haredim almost three times as much as the secularists.
Knowledgable Israelis greeted these latest stats with a yawn. It is very old hat, and not at all surprising. After all, we already know that the Orthodox give away a far greater portion of their income to charity than does any other part of the population, and that they open up their homes to guests on a regular basis , far beyond the norms of ordinary hospitality. To volunteer to help communal causes is merely another manifestation of this, and comes very naturally.
But once again this statistic turns on its head the canard about Orthodox self-centeredness, its exclusionary tendencies, its lack of concern for the other and for the community. "Parasites" is the insult-du-jour that is hurled at haredim. And it makes one wonder about the self-proclaimed tolerance, love for humanity, open-mindedness, and communal responsibility on which the secular, benign, non-parasitic community prides itself.
An obvious question: Why is it that religious Jews form such a high proportion among the ranks of the volunteers? Obvious answer: If in fact volunteerism is a manifestation of selflessness and concern for the other, could it be that the religious life of Torah inherently points a person away from himself and toward the other? Could it be that the constant reminders and awareness of God impact upon a person's consciousness and make him/her aware that he is not the center of the universe around whom all else revolves? And certainly regular prayer to the Other imprints upon the soul the fact that there is an Other above me, and an other beside me.
We are justified not to be surprised at this new evidence of what we have known all along. The next time someone uses the word "parasites" about haredim, ask that person when was the last time he/she did some volunteer work for the community at large.