Consultation of Virtual Rabbis on the Rise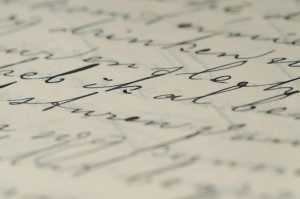 United Press International reports that the "ultra-Orthodox" (just love that pejorative) are consulting virtual rabbis more than ever.
It's not just the Orthodox — our Ask the Rabbi system fielded thousands of inquiries last year, and we're not catering to intricate Halacha questions and the like. You can see published selections, with answers provided by dozens of participating Rabbis and teachers, at JewishAnswers.org. But the fact that the Orthodox are using the Internet for this purpose is certainly newsworthy. I'm afraid most of us still pick up the phone when we need to speak with a posek (Halachic authority).
Here, though, is a misleading entry if ever there was one:
Another statistic on the rise was the number of rabbis who surfed the Internet at home. According to the survey, conducted by the First Conference on the Subject of Judaism, Society and the Internet, 74 percent of ultra-Orthodox (Haredi) rabbis had home computers, while a whopping 84 percent of national religious rabbis did, the site said.
Since when is having a home computer synonymous with surfing the Internet at home? I am surprised that a conference on "Judaism, Society and the Internet" did not provide the actual number who access the Internet regularly. Or perhaps they did, and UPI didn't report that data — or misrepresented what the number referred to.
If anyone finds the conference web site, please let me know.