More on the Danish Cartoons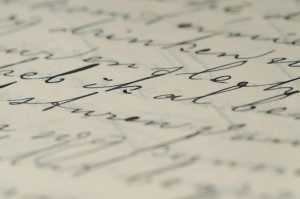 I'm afraid I must disagree with my friend Shira Schmidt and my hero Rabbi Moshe Grylak (in the current issue of Mishpacha) with respect to their analysis of the Danish cartoons. Asking whether free speech is a Torah value, or how free the press would be in an ideal Torah state, is missing the point. It is not enough to hold the laws of lashon hara triumphantly aloft as conclusive proof that Moslem rioters were essentially right, albeit a bit over the top.
For one thing, we do not live in an ideal Torah state. Most of us live in nations composed of many different types of people, who hold a wide variety of views. I am not familiar with one serious effort in the chareidi world to even imagine what a modern polity under Torah law would look like. Our operating assumption has always been that such a state will not precede the arrival of Mashiach, and when he arrives, he will clarify everything. [So much for the charge that we seek to impose a theocracy.]
Until Mashiach arrives, the first question that we need to ask ourselves is what form of society best protects our ability to live our according to the dictates of the Torah. Most of us would answer a liberal democracy like the United States, which has proven a true malchus shel chesed for Jews. And free speech is one of the core values of liberal democracy because the marketplace of ideas cannot function without it.
True, freedom of speech guarantees abuse of that freedom. There can be no freedom without license as well. But we would not want to live in a society in which any statement deemed offensive to the beliefs of others, whether those beliefs be religious or political, was punishable by law.
Anyone who disagrees should consider the case of two Christian clergymen in Austalia who were convicted of violating the state of Victoria's Racial and Religious Tolerance Act by stating that the Koran promotes violence, killing and looting. At their trial, the Pakistan-born pastors attempted to defend themselves by reading passages of the Koran itself, but the judge ruled that truth was no defense and that reading the Islam's holy book is itself an impermissible act of vilification.
The cartoon showing Mohammed with a bomb-shaped turban was neither gratuitous nor racist. It made a point about the "religion of peace" being kidnapped by violent extremists — a point which has been made thousands of time in print, including by a brave Jordanian editor who reprinted 3 of the cartoons and opined that those who slit the throats of captives while grinning in front of a camera do far more to disparage the image of Islam than these cartoons ever could. The decision by a number of European papers to reprint the cartoons in the face of Moslem rioting was a positive expression on the part of at least some Europeans not to allow their culture to be dictated by fanatics who themselves show no tolerance for other cultures.