Good Business, or Succumbing to Pressure?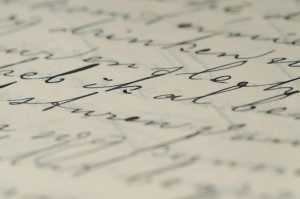 The tag line reads: "Company succumbs to haredi pressure, decides to launch special cellular phone for ultra-orthodox users." The news? The leading Israeli mobile communications operator, Partner Communications, decided that it wanted to do business with the charedi population after all, and that meant offering a cell phone that charedim found acceptable — no streaming video, no images, no instant messaging (yes, even text messaging, which "can be abused by spammers, scammers, identity thieves, online predators and cyberbullies"). Following Yediot's lead, foreign papers are also calling a simple business decision "bowing to pressure."
Partner was under no pressure at all, other than that of every business owner who wants more business. Certain groups in the US also enjoy asserting that everyone from Coca-Cola to Nabisco is "forced" to pay rabbis to certify their products as kosher — but this, too, is a business decision. Or are Rabbis somehow allied with the government of China, such that they can coerce Chinese businesses as well?
So why is it perfectly acceptable for an Israeli reporter to leverage exactly the same charge that we call anti-Semitism when made by white supremacists in the United States?
One is tempted to say that the difference is that all sorts of Jews keep kosher — but only the charedim have a decision from leading rabbis to prohibit the use of cell phones with live streaming video. Streaming video to cell phones is hardly an innocuous add-on (on request, I unlinked an article from The Guardian here. It had to do with one of the big market forces driving innovation in this area.), but once again, something is deemed sinister about any opposition, no matter how thoughtful or appropriate, to its widespread use.
But what do I know? If you have a less ominous rationale for calling doing business with charedim "succumbing to pressure," by all means submit a comment…