No, I Can't Prove It — Nor Do I Need To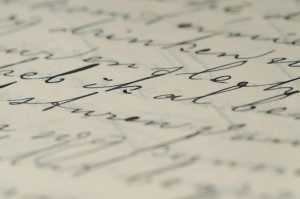 This post follows up on my last one re Ortho-bashing. A recent JTA report, discussed below, illustrates why, in part, this sort of negative reportage is a chronic problem: because the bias is oftentimes not at all blatant, but nuanced; it has to be perceived, sensed, rather than read. And, in fact, it may not be consciously perpetrated at all; often, it may involve a good deal of just plain ignorance of things Jewish. And it's so very hard to counteract and eradicate, or call to account the disseminators of, that which one can't quite prove exists in the first place.
My illustrative text is a JTA piece on the passing of Rav Yitzchak Kadouri, ZTVK"L. We begin at the beginning. Although the article itself puts the number attending his funeral at close to a quarter-million, the headline reads "Death of Israeli sage and mystic draws many thousands of mourners." A gathering of that size is vanishingly rare not only in Israel, but in the world as a whole and is, thus abundantly newsworthy."Many thousands" is thus a vast understating of the event. Sloppy writing? An oversight? A quasi-conscious/subconscious downplaying of Ortho strength? Your guess is as good as mine.
Next, there is the de rigeuer Jewish blooper, this time in the caption under the accompanying picture showing people surrounding the bier, which reads: "Mourners pray over the body of Rabbi Yitzhak Kadouri before his funeral, Jan. 29 in the Nahalat Yitzhak synagogue in Jerusalem." A glance at the picture doesn't seem to show anyone doing anything like praying, nor am I aware of any particular desideratum in Jewish law or custom for that to happen. Recitation of psalms? Perhaps; but not "praying over the body." Not a big deal, really. But still, for those in the know, this one line already tips the reporter's hand as having come, for all Jewish intents and purposes, from Mars.
We move on, and here's where things start to get more . . . elusive. Search the piece from start to finish and you won't find one phrase that shouts anti-Orthodox animus — and yet, and yet . . .
Reread the piece in entirety, this time a bit more sensitively, let the paragraphs pile up and sink in and a certain picture emerges. The article begins "To many Jews, he was the celebrity of the century, a mystic with mystique." Flashy and alliterative, but discordant and inappropriate in an article of this nature.
Later on: "Well before the Kabbalah Center in Los Angeles began recruiting superstars like Madonna, well before Kabbalah was well-known outside the secretive circles of Jewish mystics, Kadouri was studying it, prognosticating and even concocting his own talismans." Kabbalah Center? Madonna? In the same sentence as this towering titan of Toras HaNistar v'HaNigleh? Can the writer be that much of a dupe — or a dope? "Prognosticating"? "Concocting"? Is this really the way a respectable writer on Jewish matters for the preeminent Jewsish news agency writes of a 106 year old saintly scholar revered by multitudes of Jews, and mere days after his passing? Open hostility? Certainly not –but there's a foul odor wafting about.
The next paragraph gets worse, but out of respect for the great niftar (deceased) and because it pains me so, I won't quote what appears therein. Again, nothing explosive, nor bluntly slanted or abrasive; but deeply distasteful, nevertheless, given the subject and context.
There's more. Little things, like the fact that after referring to him at the article's beginning as Rabbi Kadouri, the title is dropped thereafter and in the seven references that follow only his last name is used. Hey, I don't know or care how this particular writer feels about rabbis or religion, nor do I expect or demand that any writer live up to my, or anyone else's, personal standard of reverence or religious feeling. But isn't there some minimal sense of decency. a simple combination of menschlichkeit and seichel, that dictates that in writing for Jews about a Jewish leader of this stature and influence and, yes, revered standing, that in keeping with all that, a certain tone be employed?
Quotes or stories about — in a life spanning three centuries! — good works done, lives influenced, struggles endured, scholarship achieved, something to leave a reader impressed, inspired, touched? Don't bother looking. Only trite, People magazine catchwords: "ascetic," "ethereal," "charismatic figurehead." The writer explains: "Unlike other leading rabbis, he left no great writings and never specialized in founding yeshivot." I'm not certain, but I think he's just wrong on the first point, and laughably off-base on the second. The Chazon Ish, Rav Shlomo Zalman, the Steipler, ybl"ch Rav Elyashiv, Rav Chaim, etc. etc. etc. didn't do so either; for insiders, it's a nonsensical yardstick.
Perhaps some readers think I'm being hypersensitive, pedantic or downright paranoid. And, maybe they're right. All I can say is that for me, the confluence of the not just irreverent, but anti-reverent references, the smart-alecky, disdainful tone, the downplaying, it all just adds up to something disturbing, perhaps all the more so precisely because it's not black-and-white demonstrable, but gossamer intangible.
To check my own perceptions, I ran the following "test." I did a random search on the JTA site of just a handful of obituary-type pieces on Jewish personalities. The just-deceased Wendy Wasserstein and Betty Friedan, Saul Bellow, Arthur Miller, longtime Reform head Alexander Schindler. Without exception, not only did the write-ups either ignore or delicately apply light gloss to anything negative in their personal lives and careers — and, Heaven knows there's what to write for some of these folks — but the tone of each piece was unmistakeably respectful, and yes, in it's own way, reverent. It was as if the writers set for themselves the challenge of taking some of these lives that were nearly devoid of significant connection to Judaism and Jews — in some cases fairly hostile thereto — and posthumously shoehorning in dubious Jewish content; also, of writing glowing, euphemism-laden portraits of people who were famously abrasive, foul-mouthed, egocentric, abusive, etc. So, yes, when the will is there, JTA's writers know how to craft endearing portraits of Jewish figures, ones in which the reader can feel the good vibes coursing through the lines.
When the will is there.