Judaism is not racist, and neither am I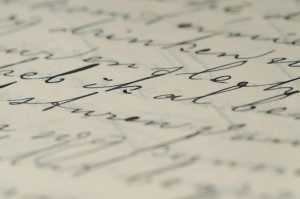 In a recent post of mine, titled "Disclaimer" I wrote about the violence of Jewish police against peaceful Jewish protesters in Amona. The gravamen of my post was that Israeli police should not treat fellow-Jews as if they were Arabs.
In comment #5 to my post, Joel Rich wrote:
Interesting is how when one's own group has elements that act inappropriately, they are often minimized as a fringe element not representative of the greater whole, yet when "the other's" group has elements that act inappropriatley, that entire group is demonized.
I didn't realize he was talking about different groups of Jews and thought he was saying that there is little difference between Jews and Moslems/Arabs — that Arabs merely have "elements who act inappropriately." I thought he was saying that there is little difference between peaceful Jewish protestors and jihadi Islamo-fascist Arabs, that is.
In my outrage at this moral equivalence I wrote in my comment #9
Arabs are brutal insane murderers whose mothers have nachas when their kids grow up to be terrorists, and Jews and Arabs are very, very different.
It was obvious to everyone who read my post that I was talking about the kind of Arabs who more typically find themselves at the wrong end of Israeli police batons. However, several of the louder voices in the blogosphere, making no mention whatsoever of my argument or my context, pretended to misunderstand my point and also pretended that my article was about Arabs — which it was not. I have not yet written an analysis of the Arab world.
I was writing about Jew vs Jew and why Israeli police should not treat peaceful Israeli demonstrators the same way they would treat a murderous Palestinian mob. (BTW does anyone remember that famous picture of the Arab mob hanging the bodies of two Israeli soldiers — killed in cold blood — upside down out the window of a Palestinian police station? Ever see an Israeli Jewish mob do something like that? No, and you never will.)
But anyway, to quiet the tempest in the blogosphere, and to reassure our well-meaning and good-hearted friends that Judaism really does not condone racism, it seems necessary for me to spell out in excruciatingly boring and legalistic detail what I really meant and what was already perfectly obvious to 99.9% of the people who read my blog.
First of all, I said "Arabs are brutal insane murderers." I have been misquoted as having said "ALL Arabs are brutal insane murderers." The distinction is absolutely critical.
Imagine reading a sentence like this: "Jews are cultured, intelligent, worldly people who value education highly."
Now change it so it reads, "ALL Jews are cultured, intelligent, worldly people who value education."
In the first case, you are describing a general tendency, a mere truism.
In the second case, you need merely to find a single Jew who is boorish, stupid and parochial in order to falsify the entire statement.
So it is with the statement FALSELY attributed to me: "All Arabs are murderers." It's an idiotic statement, since you only have to find one Arab who is not a murderer, and the entire statement is thereby proven false. Of course I don't write idiotic statements!
As it happens, you could easily find — not just one — but millions of Arabs who are not murderers. It is probable that you can find millions of Arabs who are not even sympathetic to murderers, who do not think the Koran preaches mass murder, who do not rejoice when innocent Israelis die, who do not honor suicide bombers, who do not hate the West.
Considering how many Arabs there are in the world, any statement about "most Arabs" would still not be describing millions of Arabs who are not part of the majority.
Yes, there are millions of Arabs in the world who are genuinely peaceful, decent, well-intentioned people. They may be a minority, but millions of good and decent people are nothing to sneeze at.
As for my previous statement that Jews are very different from Arabs because "Arabs are brutal insane murderers" I should have said that "Jews are different from THE KIND OF ARABS who are brutal insane terrorists."
Jews are NOT different from — in fact, they are JUST LIKE — the other kind of Arabs — the KIND OF ARABS who are decent, peaceful, book-loving, warm-hearted, generous and cultured people.
Oh one other thing: the KIND OF ARABS who are Islamo-fascist jihadi brutal insane terrorists are NOT genetically born to be terrorists. They are the products of a very very bad educational system, which is probably George Bush's fault.
OK now I will BEG you to PLEASE re-read my original post, and ALL my comments thereto:
Comments #4 #13 #16 #18 #25 — please read, and then you won't be sucked in by inflammatory and defamatory and false statements against me and against Cross-Currents that you may read elsewhere. You may still disagree with me of course, but you won't have a simplistic and misleading idea of what I actually believe. You will see there that I expressed quite a degree of sympathy with the sufferings and the humanity of the Palestinian Arabs, in my original post and in several of my later comments. You will also see that I made reference to a number of well-known Arab moderates who are upset with what is going on in their culture. I hope this now clears up this subject and we can move on to other things.