Back to Skvere One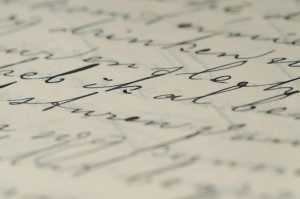 After more than a week in Los Angeles, the Skvere Rebbe's entourage left town today, having bested Hollywood on its home turf.
A well-made movie can make imagination come alive. The Rebbe, on his first visit to LA, made us all part of the script.
In the days before Shabbos, Chassidim converged on the city, turning it into a large set abuzz with literally hundreds of "extras." They turned a vacant warehouse into a massive stage, complete with grandstand seating and banks of portable floodlights usually reserved for opening night. (A friend quipped that if he has to go to Gehinom, he wants to get assigned to the Chassidic section, because they will figure out a way to bring in some air-conditioning.) Huge banners and strings of lights proudly marked the house chosen to house the Rebbe, who received visitors, it seemed, a full twenty-four hours a day, always with a smile, and warmth, and enthusiasm. Streets that were often closed off for an action shoot were sealed by squad cars to accommodate a regal processional from the shul to the Rebbe's house.
On Shabbos, though, we ceased to be an audience, and became actors in the main production. People streamed to the Friday night tish from every sub-group of Orthodox life in the city. Joining the hundreds of mostly young visitors from New Square were frum Angelenos of every stripe and every head-covering, all listening with rapt attention to the words of Torah, all swaying and singing songs of praise to Hashem.
We didn't watch, we experienced. Shabbos was already a central pillar of our lives, but we came to understand its kedusha (holiness) in yet a different way. Standing shoulder to shoulder with hundreds of other Jews, eyes fixed upon the shining face of a wise Torah leader, we knew we were the richest, most fortunate people in all of LA. It suddenly became so clear how Jews had put up with the poverty and oppression of the worst that Europe had doled out to them for hundreds of years. The kedusha of Shabbos – potent on its own, immeasurably more so experienced through hundreds of hearts linked together in a bond of devotion to Hashem – took them to a higher place, far out of the reach of the coarseness of their earthly surroundings.
How beautiful a gift, this Shabbos that enabled our survival in the worst of time, and that still is the antidote today to the pedestrian and uninspired!
In my temperament and life-style I am about as far removed from the Chassidic model as a frum Jew can get. I was skeptical about what a visit from a chassidishe group could possibly offer a large, seasoned community like LA. The Rebbe's visit – for which I join all other Angelenos in expressing thanks – didn't turn me into a chassid, but it did turn me into more of a believer in the awesome power of mitzvos done together, with heart and soul.