Two Recommended Reads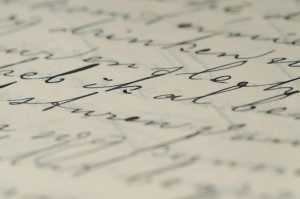 First, the OU has issued an open letter to PM Ehud Olmert concerning the police brutality at Amona (Hat Tip: Hayom). It's a worthwhile letter, but it merely makes what seems to me a very pareve request: that Olmert "promptly address our concerns." [Oops. As one of the commenters pointed out, it calls for a commission of inquiry, strong condemnation, and punishment of those "responsible for ordering and executing the brutalities and gross violations of human and democratic rights that the world witnessed last week." It also asks for a "clear message" that police violence "will never again be tolerated." I would have done well to have read it more carefully yesterday — be sure you read the middle paragraphs!] And related to my earlier comments, I don't recall the OU sending similar letters after, for example, the police invasion of the Satmar yeshiva. Perhaps our own Mark Bane, as a signatory to the OU letter, will have more to add.
Second, BeyondBT has the perspective of the father of Baalei Teshuvah (those who adopted Orthodoxy later in life — in this case, both of his children). I was recently looking for something to share with the parents of someone in a very similar situation to his daughter — I hope this article is widely read.