Disclaimer: I don't think police should treat ANYONE with unnecessary brutality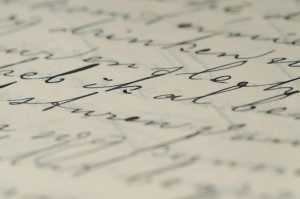 Had to put that disclaimer up there to forestall what will otherwise be the inevitable wrong-headed deduction some people will make after they read this post. OK, now that I got that out of the way:
Yaakov Menken wrote:
Why have you not been listening, I ask in my mind, when the charedim were telling you this for decades?
To which Alexander commented:
The Palestinians were telling you this for decades, too. But that was just "media bias" right? Right?
It is media bias that causes selective reporting — reporting Israeli mistreatment of Arabs but not reporting how Israeli soldiers give Arab kids food and toys, or how Israeli doctors treat Arab and Jewish patients alike. It is media bias that reports what the Israeli police did but fails to report what the Arabs did to provoke it. It is media bias that pretends Arab Jew-hatred is the effect, rather than the cause, of police brutality.
It is media bias that cannot distinguish between Israeli civilians in a peaceful protest and Arab jihadists trying to murder Israelis. It is media bias that causes the New York Times to write with great sympathy about Israeli police — ONLY when they are beating fellow Jews.
Criminals and murderers deserve to be beaten, law-abiding citizens do not. It is media bias to blur the distinction — or worse, to transpose the categories and treat Arabs as the innocent victims and Israelis as the criminals — consistently, down through the decades. In certain situations that might actually be true — just as a prison inmate might really be an innocent man, and a prison guard might actually be a serial killer — but it is utterly immoral to paint the entire Israeli-Palestinian conflict in those terms, as the press generally does.
Tragically, the police are now transferring tactics that might actually be appropriate when faced with a rioting mob of rock-throwing murderous Arabs, and using those same tactics against Jewish boys and girls who are not terrorists, thugs, murderers or jihadists, but law-abiding, peaceful and idealistic young people. (Yes, I know some of the kids threw rocks — fine, lock 'em up. They were a distinct minority.)
If you are in the middle of an Arab melee where your life really is in danger and you hit back a little too hard, you can be excused for using excessive force under those circumstances. If you are facing JEWISH teenagers in a peaceful protest — yes, you can arrest them — but wading in with horses and batons is a gross over-reaction. One of the most horrible things about the scene in Amona is how the Israeli police seem to think that religious Jews are just the same as Palestinian Arabs — enemies of the Jewish State. What an upside-down world.
Arabs are very well-known to lie in the cause of their faith (see what Mark Twain wrote about them in the nineteenth century — nothing has changed). It is in fact an article of their Moslem faith that they MUST do so to defeat the infidel. They have well learned to play on the sympathies of the western press. But many of their stories are either total fabrications or grossly exaggerated and distorted versions of what really happened. So if once in a while they really are treated with excessive brutality, well, they have cried wolf too often. I do sometimes feel sorry for Arabs who are mistreated and live horrible lives, but it is their own people who are ultimately responsible for their misery.
I had a strange conversation with my sister recently. She is very chareidi and has lived in Jerusalem for decades. She mentioned that when she sees long lines of Arab women and children waiting for hours under the hot sun to get past Israeli checkpoints, she feels sorry for them. I reminded her that it is not the Israelis but the Arabs themselves who have caused those scenes of misery — it is not intrinsic Jewish cruelty but the reality of thousands of innocent Jewish lives lost at the hands of suicide bombers that forces the Israelis to man checkpoints. She conceded that I had a point.
The irony of the conversation is that my sister lives there where the threat of Arab murder is constant while I live in relative safety in Miami, yet she feels compassion for the young Arab mothers she sees around her. And that compassion is natural, Jews do feel compassion for others. Mercy — not brutality — is the Jewish norm.
So to come back to where I started –some Israeli police have become coarse and brutal, but I think it was our enemies who made them so.