Outrage at Amona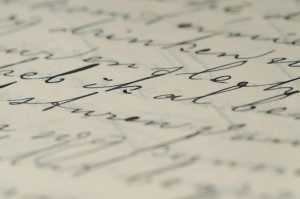 Tzemach Atlas sent me a link last Thursday to his post, The Horses of Amona. This refers, of course, to the horses and other police brutality towards non-violent demonstrators attempting to prevent the dismantling of the settlement at Amona in the West Bank. Regardless of one's feelings about the politics here, it's obvious that the police did not approach this with the sensitivity and consideration of the army forces tasked with removing the settlers from Gaza. The police mistreatment of teenage demonstrators caused massive numbers of unnecessary injuries, and tonight one young man remains on life support thanks to Israel's "finest."
Let us be clear about the fact that some, perhaps many, demonstrators also engaged in illegal violence. There is a severely injured policeman today, as well, because someone thought it appropriate to drop a cement block off one of the buildings. That individual needs to be arrested and jailed.
The entire crowd cannot be tarred with the broad brush of the cement-thrower. The police, on the other hand, operate under a commander. When they act, they act as a group — and no one can claim that their violence was limited to justified attempts to subdue the violent protesters alone. Unless those individuals whose actions constituted police brutality are arrested, it is entirely fair to say that the police themselves acted outrageously. We can be dan l'kaf zechus, judge them favorably, saying that the Intifada — involving rioters who routinely threw large stones in attempts to kill and injure — taught them to use overwhelming force. But we cannot claim the brutality did not happen, or that it was appropriate.
The behavior of police was outrageous. But some of the reactions surprise me. When people talk about their surprise and distress at the "incomprehensible" violence of Israeli police, my own response is surprise and distress. Why have you not been listening, I ask in my mind, when the charedim were telling you this for decades?
The problem, of course, is that the charedim don't get coverage when it happens to them, and it is too easy to fall back on the fact (not the assertion, but the fact) that the world press is hopelessly biased when it is the Palestinian Arabs complaining.
When the Charedim talk about Israeli police brutality, they are not wrong. But the press doesn't listen. This is the same press that captions a picture of trash burning in Kikar Shabbat a "riot." The story I will recount below is the one that the Jerusalem Post was not interested in hearing at the time. Instead they printed a story in which police commanders claimed that they acted with "maximum restraint." Phooey.
When the Israelis go into Palestinian areas with deadly force, they are more cautious than any other military. Jenin of 2004, for example, was anything but a massacre — unless they are referring to the thirteen soldiers ambushed when they were cautiously going door to door rather than destroying entire buildings (which is what US forces did soon thereafter in Iraq). But regardless of my opinion that the security wall is necessary, as are police security checks, I have no doubt that the police often make life more difficult than they need to, and are sometimes more brutal than they have any right to be. Now that it is some of the staunchest Zionists facing police batons, the Jewish world is finally learning the truth.
A truth I learned quite a while ago, when I was nearly arrested by Israeli police.
It was Motzei Shabbos, and that day had seen protests on the brand-new Kvish Echad, which then-mayor Teddy Kollek had insisted should be built in such a way as to run directly alongside the charedi neighborhood of Beit Yisrael. It should be noted that in many cases, charedi community activists complained that Kollek seemed to be creating boundaries around charedi neighborhoods with high-traffic roadways, preventing their further growth. Kvish Echad was viewed by the community as merely the latest example, and the community held demonstrations to block the road on Shabbos.
Although the "action" was certainly dying down by evening, I decided to go out with my camera to see if I could get any interesting tourist photographs. As I was learning in the Mir at the time, these demonstrations were within two blocks of my apartment.
Within a block, however, I encountered a group of people rushing a man away from the scene. He had been set upon by police, they told me, as blood ran down his face. Prudence dictated that I should turn home; I, of course, continued on.
It was a cloudy evening, and there really wasn't much to see. As I approached the end of the block someone ran across the intersection, with a small number of policemen following a moment later — again, a clear signal that this was not a place where the wise would be.
I had barely taken a single shot — and of nothing more than some burning garbage, at that — when a border guard (green outfit, not blue) emerged from the darkness and grabbed me. He hauled me over to his buddies and identified my crime in two words: "hu tzilem" — he took a photograph. [Note that taking a photograph in public spaces is not illegal in a free country; photographs can merely record the illegal activities of others. The frantic reaction of police to a yeshiva bochur with a camera implies that there was a great deal going on that evening that they did not want you to see.]
The first punishment for my "violation" was of the corporal variety — a young member of the troop aimed a kick in my direction. Fortunately, it landed on my thigh. [I could not identify the officer, had I thought to try, because his badge was obscured or missing. This, too, was a violation of police regulations.]
At that point, they took me over to a police vehicle, in which a guard and several unlucky charedi teenagers were already sitting. "Taaleh oto" — get him up there, said the fellow holding me. The response? "Ayn lanu makom; tikach oto l'makom acher" — we have no room, take him elsewhere. I literally came that close to spending the evening in an Israeli jail, for the "crime" of photographing Israeli police in action.
Instead, they had the guard in the van hold my jacket, along with a stern warning not to move. Given the van and its doors surrounding me on three sides and a phalanx of troops on the fourth, it was not difficult to convince me to obey. Said phalanx then surrounded my camera, determining how to remove and confiscate the film before (give them credit for this part) returning it, and sending me home with another stern warning not to come back. This time prudence won out, and, besides, I had a story if not a photo.
But like I said, the Jerusalem Post didn't want the story. They said so, essentially in those words. And the next day, under a photo of a bloodied yeshiva student, was the fictional tale of "maximum restraint."
Thanks to home video, that situation is slowly changing for the charedim as well. Last summer, Satmar chassidim were protesting the desecration of ancient graves, done in the course of building a new Israeli highway. In the course of one demonstration, police raided the Satmar Yeshiva. And as the announcer says at the beginning of the clip, "one truly familiar with the history of interactions between the police and charedim in this city knows that what makes this event unique is, in essence, the fact that it was captured on video."
This is a TV reporter, not a charedi Jew, making this charge. It's been going on for decades — now, however, we've got a home video showing it happening.
Police claimed they were concerned that a policeman had been grabbed and dragged in, but neither the video nor the reporter give that much credence. The announcer seems to allege that the consideration given by Israeli police to mosques and churches is entirely absent when it comes to Chassidic synagogues. The announcer refers to the level of police violence against worshippers as "strong, even extreme."
In a second video, Israeli TV cameras capture private security guards using electric "shockers" and brutality against demonstrators in northern Israel, near the construction site. The announcer emphasizes that the guards, though hired by police, were permitted to use only their hands to repel the demonstrators. They exceeded their legal bounds by using these shockers.
The behavior in Amona was outrageous and inexcusable — but hardly extreme, given past history.