Lack of Empathy?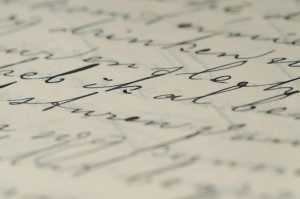 Steve Brizel has commented twice recently that he sees a lack of empathy between Charedim and the Religious Zionist circles on incidents like the autopsy on the one hand, and the evacuation of Amona on the other.
Frankly, I don't think the divide is as big as he does, between the Orthodox. I have friends, relatives, and colleagues who are "Modern" or "Religious Zionist." Fine, we disagree on some things. But the areas of agreement overwhelm the differences. I also think there is an active center of people who straddle the line in various ways.
The purpose of my earlier post was to validate and authenticate every assertion made by the Amona protesters against the police, from my own personal experience — and to add my own small voice to those who say that the Israeli police have demonstrated themselves to be entirely out of control. A serious and thorough investigation into their brutality is not merely warranted, but entirely demanded both by law and basic moral decency.
Ehud Olmert recently decided to transfer millions of dollars to Hamas terrorists. He not merely ordered up the Amona evacuation, but has now refused calls for an investigation into obvious police brutality, as seen on truly frightening video clips. Were I an Israeli citizen I would certainly vote for the UTJ, but I have, thanks to these three things, changed my mind — I am now of the opinion that Olmert is not a competent leader of the Jewish state, as he cannot distinguish friend from foe. I hope that Netanyahu somehow wins. If I had no empathy for the Amona protesters, that shift in my feelings would not have happened.
I do not believe it inappropriate to point out to my Religious Zionist brethren that we charedim have been saying the same things about the police, especially the border police, for years. The video coverage from Amona is even far more disturbing than either video linked from my previous post, because the targets were teenagers and the behavior of police was, if possible, even more brutal. I must warn the viewer about the seriously disturbing content of this video found on IsraelReporter.com, but nonetheless think it important that it be shared.
The music is both ferocious and in German. The last frame says "and the police? They were only following orders." Is this a coincidence? Or do we now hear Religious Zionists saying the very thing they so roundly condemned when it emerged from the mouths of charedim in decades past? I ask you — when you see a horseman riding down a Jewish teenager, and a cadre of storm troopers viciously beating seated demonstrators… do you think they are Jewish soldiers, or the perpetrators of a vicious pogrom?
Sadly, they are both. Sadly, this is also not new — and I neither intend nor perceive any lack of empathy for the latest victims when I point that out. On the contrary, it means that this was no isolated incident, and that in turn adds both weight and urgency to the calls for a full investigation.