Is Pat Robertson right? Did G-d punish Sharon?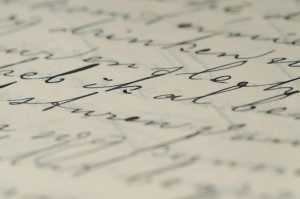 From Rabbi Hillel Goldberg, Intermountain Jewish News, Denver, CO
It's nothing personal. The Rev. Pat Robertson is friends with Ariel Sharon. He prayed with the prime minister last year. But facts are facts and G-d is G-d. The prime minister has been struck down by G-d for dividing the Biblical land, giving the Gaza Strip to the Palestinians.
So believes — and says — Pat Robertson.
Many find this shocking.
I do, too, but for reasons that perhaps are different from what I take to be the common reaction, which is: Robertson is not much different from the ayatollahs.
This means, I assume, that Robertson's G-d is a cruel one.
It also means, I assume, that Robertson is presumptuous in the extreme. After all, one could just as plausibly argue that Sharon, at 5'7″ and 120 pounds overweight, should have collapsed of heart failure a long time ago, but G-d kept him active long enough to give the Gaza away — an argument just the opposite of Robertson's.
Robertson has his Jewish counterparts — the pulsa de-nura crowd. Aramaic for "lashes of fire," a pulsa de-nura was put on Sharon last July by a few opponents of the Gaza withdrawal. Here's what they have to say now: "I take full responsibility for what happened [i.e., Sharon's stroke]."
That's Baruch Ben-Yosef speaking to the Jerusalem Post. "Our pula de-nura kicked in. Sharon said his ancestors lived until they were over 100 years old, but we got him with the pulsa de-nura."
It is easy enough to dismiss Ben-Yosef's form of idolatry or Robertson's presumptuousness. In Robertson's case, however, it is only his presumptuousness that I find shocking. He pretends to know what G-d is thinking. Prophecy, he forgot, ended with Zechariah some 2,500 years ago.
In another way, though, Robertson utters a simple truth, which his crude logic makes easy to ignore. This truth is a basic one. It is the foundation of the Hebrew Bible and indeed of Judaism: G-d cares about humanity and intervenes in human affairs, of both the individual and the community.
Let's go back to the period of the Prophets. G-d made His will known definitively, sometimes only for a generation and sometimes for all generations — these are the Prophets who occupy the second segment of the the Hebrew Bible, the Tanakh. The "n" in Tanakh stands for "Nevi'im" or Prophets.
The great teachings of Isaiah and Amos on justice, for example, are teachings in G-d name, words and voice — the Prophets were the vehicle of His word. Likewise, Isaiah's teachings on the reason for the destruction of the First Temple and the dispersion and suffering of the Jewish community are a definitive account of G-d's intentions and actions.
When the period of prophecy ended, however, certainty about the content of G-d's communications and actions for the community, and for individuals, ceased. The reality of His caring and concern did not.
In the period of the Prophets, G-d spoke to man. Afterwards, man speaks to G-d, primarily through prayer (but not exclusively; any person may talk to G-d in his own language and words).
When man speaks to G-d, the level of certainty is removed. Does G-d assent to what I say or ask? I can never know for sure, but that G-d hears, cares and responds is true. Even after the fact, when, for example, G-d has not answered a prayer for the health of a relative, may I say with certainty that G-d did not assent to what I said or asked? No, I cannot. There is no certainty.
On this, Robertson is foolish and off base.
But, his simplicities removed, he highlights a fundamental theological truth, at least of Judaism: G-d listens. G-d intervenes. G-d cares. G-d responds to what we do. It is lonely, this post-Prophetic period, in which we can never be be certain of the nature of G-d's response to our prayers and acts. But only up to a point. The knowledge that G-d is there, and that He cares, even if we do not always understand how, assuages that loneliness and constitutes a benefit of the religious quest. So, did G-d punish Ariel Sharon? Maybe. Maybe not. Or maybe there is a third alternative.
G-d's relationship with His creatures is impossible to ascertain with certainty, even on the holiest of days, Yom Kippur. But this we know:
G-d has a relationship with Ariel Sharon, now and always, as he does with each and every one of us.