Unfair to Cry "Unfair"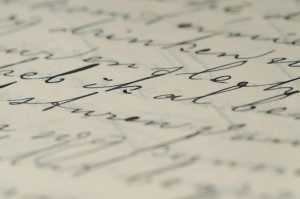 Jack Abramoff emerges from the courtroom wearing a black fedora, and instantly the media pounce on the fact that he is an Orthodox Jew. If he were a Roman Catholic layman, would it matter that he is a lobbyist of questionable ethical standards? If he were a Lutheran? A Baptist? Not at all. But he is Orthodox, and that is all that matters to columnists, editorialists and reporters.
Is this a manifestation of latent anti-Semitism? Perhaps there is an element of this involved, but we must also not lose sight of some mitigating factors. One of these is that out there in the world there is a great curiosity about Orthodox Judaism. Orthodoxy has always been shrouded in some sort of mystique, and was largely unknown. It is only recently that it has entered the American religious mainstream as a full-fledged participant. The natural result is that there is great interest in it, and a spotlight is cast upon its adherents – especially those who wander from the straight and narrow.
In a way, this is a kind of tribute to Orthodoxy. It is a recognition that Orthodoxy has a higher standard, and anyone who would stand under its umbrella is held – I think rightfully – to this higher standard. Were Abramoff a Conservative or Reform Jew, his religious affiliation would be of little interest. It is his Orthodoxy that makes him worthy of note.
Is this unfair? Perhaps so. But be mindful of one of the major teachings of Judaism, the concept of Hillul haShem, Desecration of the Name. This means that every Jew is responsible that the good Name of the God of Israel be preserved; he or she is bidden to behave in such a way that the good Name of God – which he represents – not be sullied, and that, on the contrary, it be sanctified. The more pious the Jew, the greater his responsibility in this regard. Those who wear the mantle of God, who are known as pious and God fearing, are held to a higher standard than those who disclaim any attachment to God or Torah. Any misbehavior on their part casts a shadow not only on them personally, but also on the Name of God to Whose teachings they claim fealty. Hillul haShem is one of the great and terrible transgressions within Judaism, just as its mirror image – Kiddush haShem, Sanctification of the Name of God – is one of the great positive mitzvot of Judaism. In today's world, like it or not, it is the Orthodox who are considered to be the carriers of Jewish piety and Godliness, and in our all too mortal hands lies the potential of either desecration or sanctification of His Name. It may be unfair, but those are the unalterable, immutable facts of Jewish religious life.
So let us not whine because the media focuses on Abramoff's religious affiliation. Let us rather focus on how we raise up our Orthodox children in our homes, and on what we stress in our schools, and on what we emphasize to our adults and to our returnees to the Torah world. Externals are important and crucial, yes. But attitudes and sensitivities, and qualities like Emet, honesty, and Hesed, lovingkindness and general decency and mentschlichkeit are all integral elements of the Torah life, and we ignore them at our peril. If we fail to focus on them, and the outside world points to our failings, it is unfair to cry "unfair!" – because they will have done us a service. They will have called our attention to the responsibility of being Orthodox, and the attendant gravity of Hillul ha-Shem.