How would you spend 10 million dollars?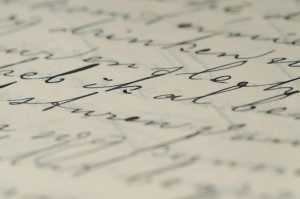 23 bTevet
Fifteen years ago I asked a rebbe in an Orthodox Jewish Day School in S. Diego [he has since moved elsewhere] what he would do to improve Jewish education if he had a windfall of 10 million dollars. He didn't hesitate. He said he would hire religious gym and sports teachers. In his neck of the woods, if the day school students would see their gym teachers (who are often students' role models) davening and studying Torah, this would have a tremendous impact on them. In a more serious vein, he said he would use the money to double the salaries of the morot and the rebbayim of the schools, as well as to increase substantially the remuneration of the principals.
I thought of this when last month I read a story put out by the JTA newservice, and subsequently publicized in the Jerusalem Post and elsewhere, with the somewhat confrontational and sensational headline "Yeshiva University's center seen as attempt to counter Orthodoxy's rightward shift."
[BTW, what is wrong with a rightward shift?]
The article described the Center for the Jewish Future, with a budget of $6.5 million, as:
"a think tank dedicated to exploring the nexus of Judaism and modernity….[I]t has outlined several broad areas of focus. They include providing continuing education opportunities for young rabbis, addressing the evolving needs of Jewish day schools, developing social action projects within and outside the Jewish community, and finding solutions to 'real-world challenges' like organ donation and genetic testing within the confines of Jewish law."
The Center for the Jewish Future describes some of its acticities on its website.
I wonder whether the S. Diego rebbe's suggestion to increase the salaries and prestige of yeshiva and day school teachers would go much, much further in ensuring the Jewish future than a think tank. Dr. Marvin Schick has written about this issue from a different angle in an essay titled "Where have all the Rabbi's gone?" that appears both on his blog and in the Jerusalem Post today (22 bTevet, Jan.22).
I wonder what Cross-currents readers would do if they were tasked with allocating a $10 million windfall to ensure the Jewish future?