Down the Slippery Slope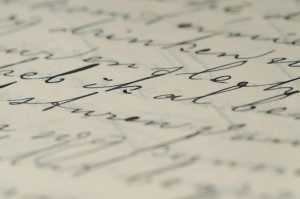 An astute Catholic reader, noting the recent discussion of religion in the schools here, alerted me to another case now going on in California. The University of California, which is that state's public university system, has decided that students using Christian texs in biology, physics and even humanities do not meet the minimum admissions standards to UC, and therefore said that students in the Calvary Chapel schools taking those courses would not be eligible for admission.
The university claims, according to their counsel in the case, that it "is simply establishing what is and is not its entrance requirements. It's really a case of the university's ability to set its own admission standards."
I don't buy it. It is already well-established that children emerging from private Christian schools are better equipped for college than graduates of the public system. Students matriculate to UC from schools literally all over the world, any of which may be "deficient" in one or more areas.
The English course would have included reading material from many major authors, from Hawthorne to Tolkien. The syllabus called it, "an intensive study in textual criticism aimed at elevating the ability of students to engage literary works."

The primary text, published by A Beka Press, of Pensacola, Fla. — whose biology text also was rejected — was to have been "American Literature: Classics for Christians."

In turning down the English course, Sue Wilbur, the director of UC undergraduate admissions, checked two categories as "inadequate" on a standard form: "Lacking necessary course information," and "Insufficient academic/theoritical [sic] content." She added a note that said: "Unfortunately, this course, while it has an interesting reading list, does not offer a nonbiased approach to the subject matter." And she also commented that "the textbook is not appropriate." During the interview, Patti said the textbook was an anthology and that UC demands some full texts be read.

But Bird scoffed at the explanation in his soft Southern accent as a "post-hoc rationalization. Unless I can't read, there's no objection to its being an anthology."
If you can't use anthologies, the prep school I attended did not adequately prepare me for UC either — never mind the percentage of my classmates who scattered all over the Ivy League after graduating. She made very clear what her objection was: a Christian anthology is not a nonbiased approach to the subject matter. A secular approach is nonbiased, but a Christian approach is biased.
Bias is in the eye of the beholder, and I wonder what objective criteria would make a Christian approach to texts by American (Christian) writers less worthy than a secular one. Our correspondent asked:
I've been interested in hearing Orthodox Jewish comment on this case. I would think that the case has implications for Jewish schools, or am I mistaken in this regard?
I don't think she's mistaken at all. There are few cases yet, because the Orthodox community has not prioritized the production of anthologies palatable to our tastes — but that is changing. I'm sure someone in the comments can remind me of the name and/or URL of the Jewish anthology published recently. I would not be at all surprised to find that rejected by UC as well.
Not satisfied with the exclusion of any mention of G-d or religion from the public schools, the public university — in California, at least — is trying to get religion out of the religious schools also.