Jack Abramoff's Black Hat, Round Two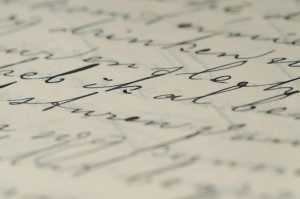 When both my wife and Jonathan Rosenblum think I left room for some serious misunderstanding of my position, I know I'm in trouble.  Allow me to explain what I do and do not believe, albeit not in that order.
I do not believe that there are more kids at risk, divorces, criminals, or people with midos (character problems) in the BT community than in the FFB community.
I do not believe in the failure of BT yeshivos.
I do not believe that either MO or haredi Orthodoxy could survive today without the infusion of zeal, talent and purity of purpose that BT's have brought to contemporary Orthodox life.  They are the saving grace, the best thing that could have happened to the Orthodox world.
I do not believe that I could personally survive without baalei teshuva.  I gravitate towards them not only as those whom I prefer to teach, but to those whom I often prefer to be around.
I do not firmly know whether Jack Abramoff is a BT.  I had reasons, which I cannot divulge, to assume that he was.  My latest intelligence is that he is indeed a BT, although at an age so early (13) that my thesis would not have held for him anyway.  The thesis, while perhaps inapplicable to Abramoff, is one I will still defend, so here goes.
I do believe that people are usually responsible for their own behavior, and cannot escape moral blame entirely by pointing to inadequacies in their parents, schools, societies, and spouses.
I do believe that we can and must learn from the errors of others.  Wherever possible, we should create the conditions that will make it easier for people to make the right choices, whether by education, or legislation.  There is almost always something to be gained by asking "Why?"
I do believe that it is hard for an FFB's real character flaws to go undetected and unreproached if he has spent years in the conventional educational system.  Rabbeim, mashgichim, roommates will generally bring these flaws into sharp focus.  He may choose to ignore the warnings and remonstration.  He may pay lip service to the idea of change, and make no real progress.  But it is not so likely that in years in  conventional yeshivos (unless completely spent in the mega-yeshivos were no one was ever "in charge" of him) that people will not have asked him pointedly to deal with his issues.
I believe that it is easier for some baalei teshuva to avoid this scrutiny.  That is not their fault, but the fault of their mentors.  Those mentors do indeed focus inordinately on relatively superficial conduct, without addressing whether the inner person is keeping up to the rate of change.  This is not a wholesale condemnation of BT yeshivos.  It is a condemnation of some of the FFBs who serve in positions of authority in some of them, and take enormous pride in numbers of returnees, as measured by external behavior.  I believe that this is particularly tragic, because BTs are often far more motivated than FFBs to do whatever Hashem asks them to.  If these mentors would put due diligence into addressing the inner person, they would probably find more eager receptivity than in parts of the FFB community.
I do not believe that this is a matter or speculation.  I have met too many of these products – people who picked up halachic detail, but no one ever thought it necessary to point out the serious lapses in menschlichkeit that continued unabated.  (Again – this in not to say that FFB's don't have their own problems with midos, perhaps in even greater numbers.   But the etiology of those problems is often different.)   I do believe that there is enough of this going on, that it constitutes a pattern of neglect.  I do not know how to quantify it.  (This is likely a topic for a later discussion, but I also believe that this neglect is behind the shepherding of new BTs by some BT institutions into premature marriages in the hope that this will insure their remaining observant.  Character flaws that should have been obvious are somehow ignored, and marital strife is made likely.  I do not know whether the incidence of divorce is higher or lower among BTs than FFBs, but this factor applies to the former, not the latter.)
I am, and will continue to be, an equal-opportunity critic – especially of my own community.  (I frequently repeat that lovely bon-mot that I first heard from Dennis Prager: "I don't care what group you belong to, as long as you are ashamed of it.")  If you are skeptical, wait a few days, when BE"H I will write a short review of  "Off the Derech," a new blockbuster (written by a former student of mine) which is far more critical of shortcomings within the FFB community than anything misread or misunderstood about my original post.
I don't know whether everyone will be satisfied with this explanation.  But I can hope.