Herzl's Menorah and the Cycles of History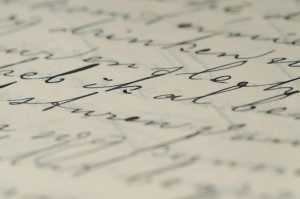 I'm still gathering my thoughts after a wonderful Shabbos at the annual West Coast Orthodox Union Torah Convention. That's a lot of words for one title, and it generated experiences and memories commensurate with its fullness.
For my wife and myself, it was an opportunity to spend much time with OU personalities we don't get to see often. It was no less than thrilling to be around people who are bright, deep, well thought-out, and – how should I say it? – normal about their Yiddishkeit. Between Rabbi and Mrs Tzvi Hersh Weinreb, Dr and Mrs David Luchins, and Rabbi Chaim Eisen, we feasted on stories about Modzhitz and Rav Tzaddok, machshava of Rav Ahron Soloveitchik, and attempts to synthesize Maharal with Moreh Nevuchim.
There were some less-than-stellar moments as well, such as a panel discussion on pluralism, which I couldn't bring myself to attend. It produced the risible prediction by the single leftist on the panel (forcefully rejected by the other panel participants) that it was simply a matter of time before the Orthodox world welcomed female rabbis to its midst. Two weeks earlier, the same rabbi called on Orthodoxy to move beyond "traditional parameters," and heed the call to join heterodox rabbis on cooperative boards and in joint exploration of the Torah. This challenge was met with a no-nonsense rejection in an official letter signed by the OU's President and Executive Vice President, and published in the Jewish Journal the very day the Convention began. One has to wonder whether the far left of Orthodoxy will have the courage to constitute itself as its own, separate denomination (it already has its own seminary), rather than continue its craving for the recognition by the Orthodox center that it cannot and should not be given.
The most painful moments, however, were reserved for the folks who had to endure my guest derasha (sermon) Shabbos morning. I spoke about cycles of history, including the Maharal's approach to the trajectory of the four exiles as challenges to four parts of our being (emotions, body, intelligence, and the sum of the parts), and the Shalah's understanding of the tension between Yosef and Yehudah. Two parts of my presentation went unpresented – one because I forgot, the second because it was far too long, although it silently animated my remarks.
Forgotten in the shuffle was the story of Herzl's Menorah. Yup, that ultra-secularist leader not only wrote an article about the menorah, but it was poignant and autobiographical, and spoke of its luring people back to a connection with Jewish peoplehood. All of which says much about Herzl, and even more about how the holiday in which we now find ourselves can penetrate and illuminate the lives of those quite distant from observance.
Standing behind my presentation of the roles of Yosef and Yehudah was a remarkable essay written by Rav Kook on the occasion of Herzl's death. It wasn't quite a eulogy, but closer to thoughts offered in honor of the death of Herzl. Like so much of what Rav Kook wrote, it displayed extraordinary wisdom in being respectful without offering too much. (Rav Kook later wrote that he had penned the long piece without ever mentioning Herzl's name!) I will offer just enough to hopefully bait readers to seek out the original.
Yosef and Yehudah represent two areas of interest that were meant to work cooperatively and synergistically. Yosef proved to be the provider and sustainer of his brethren, a role that should have continued through Ephraim, were it not for the insistence of Yeravam that his kingdom separate itself entirely from that of Yehudah. The Yosef role seeks to develop the material well-being of the nation; Yehudah stamps upon it the all-important recognition of the spiritual message that is its raison d'etre. When the two work together, that combination is unstoppable. The Jewish message to the rest of the world is attractive and persuasive. Live with full consciousness of the majesty of Hashem, and you will be fulfilled both physically and spiritually, developing towards a perfect society.
Separating the two roles was disastrous. Ephaim/Yosef turns its back on its true essence; Yehudah carries on its valiant spriritual struggle, but with its message muted by poverty and want. Somehow, the two must begin to move back towards each other. The death of Mashiach ben Yosef allows Jews to ponder what has been lost, and what could be, and how the two brothers could reclaim each other when the voice of Torah is acknowledged.
This was the backdrop to the most painful moment of all. On the way back home, my wife pointed out how some of our centrist friends had children who were far more involved with and insistent upon a life of full communal involvement and responsibility. To be sure, young men and women in our more right-wing neighborhood were far more likely to prepare for the sacrifices of kollel life for a few years, (and many for a lifetime of deprivation in the field of Jewish education) but the intense need to be immediately involved and active – and to continue that involvement as lay leadership well beyond a few years – was more manifest in the centrist communities we observed.
I wonder whether it has to be that way.