More on the Intelligent Design Decision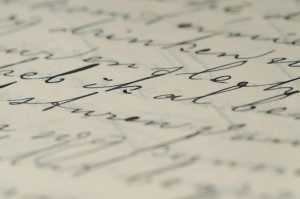 A long and thoughtful comment to my earlier post about the Dover court decision on Intelligent Design begins: "I'm a molecular biologist at UCLA, and after linking here from slate I hope to offer comments…"
Did he say "linking here from Slate?" Apparently, he did. I really didn't expect that; I'm happy he found us.
In any case, the comment that followed is only one in a series of very sharp and well-done critiques of Intelligent Design, and my defense of the idea. There is more to discuss here, and much food for thought. As Slate put it, I think ID is an "inchoate" theory, meaning not well-defined. That could certainly be used to characterize my thoughts at this point on the various comments, but here are some reflections.
The multiple definitions of species and speciation do allow for things found in the lab to meet one or more of the standards; I clearly stand corrected on that one. But from what I read in the comments and various links, these lead only to very limited changes. Certainly, nothing explains the development of complex structures that, if half-completed, would be useless or detrimental.
The best criticism made of ID was that based upon various assumptions made in accordance with evolutionary theory, new and very beneficial medical discoveries have resulted. What do we do with all of those under Intelligent Design?
The answer, I think, is basically nothing. It is as I said earlier, that ID is merely "the conclusion that both the formation of life and the development of many structures most probably did not happen by chance." All of the benefits of not only our understanding of DNA, but of its ability to adapt and mutate, are in no way contradicted by ID. They've demonstrated that a bacterium will mutate into a form better able to handle a given temperature range. Is this an argument for evolution? On the contrary, DNA moving around in such carefully limited ways could be telling us that there's more to DNA than we've begun to understand.
All of this is irrelevant to the "deep theory" of evolution, which is not only immune to being disproven but also has no utility for future scientific investigation. It is merely the comfortable belief that all this brilliance happened naturally. As Netanel Livni pointed out, that probably has no more place in the science classrom than Intelligent Design. He says no more, I say no less, but we're basically making the same point (and I'd be forced to agree with him that probably both should be set aside).
Sholom Simon — who got hold of the court decision before I did — made the case that regardless of what merits ID might have in another situation, the Dover folks were so blatantly trying to bring religion into science class that the judge basically had no choice:
If you [read the decision], you'd understand why ulterior motives are relevant to the case.

See page 32 for one of the reasons.

Hypothetical: if one is not allowed to teach religion in the schools, but school board X wants to teach it, can they take a clearly religious book, do a global "replace and search" of "G-d" and replace it with "intelligent designer", and then claim to the court that it's a secular book?

That's essentially what actually happened, and that's why the judge was angry and criticized the motives as a transparent attempt to get religion into the classroom.

Whether one likes the decision or not, the judge (appointed by G W Bush) was right on the money given the facts of this case (which include the behavior of the erstwhile school board).
And later:
(a) given that a district judge must invalidate any Creationist text; and (b) given that the text used was a Creationist text with the words "intelligent design" substituted in each place "creationism" existed — the judge can only conclude that this was davka an attempt to evade the Supreme Court decision.

How can anyone possibly disagree with that?

I do urge you to read the decision. There is a maxim that "bad cases make bad law." If ever in the entire world there was a case that had such bad facts that the religious folks had the worst possible chance to win in any US Court — this was it.

Other examples include specific statements made by the school board, and etc. This was clearly an attempt to teach a specific religious viewpoint — it was not a neutral attempt. Again, read the decision. It's quite an eye-opener.
I don't disagree with Shalom that the ID folks in Dover made a terrible case; I pointed that out in my earlier post. But at the same time, I don't think an otherwise-acceptable text suddenly becomes unacceptable because you find that the word "creation" or "creationism" once appeared where "ID" shows up now. It would seem that the book has to be judged on its merits — but perhaps when it is obvious that it will be used to make oral presentations in favor of religion, that demands a different result.