Israel = Global Pollution?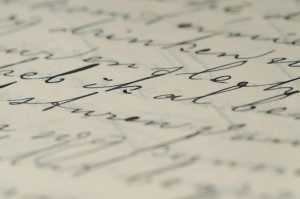 It has just come to my attention that the Green Party has recently called for a boycott of the State of Israel. Here is the wording of the resolution:
Green Party Resolution to Divest from Israel

Adopted by the Green Party of the United States,
November 21, 2005

The Green Party of the United States (GPUS) publicly calls for divestment from and boycott of the State of Israel until such time as the full individual and collective rights of the Palestinian people are realized

To maximize the effect of the Green Party's support for divestment and boycott of Israel:

The party calls on all civil society institutions and organizations around the world to implement a comprehensive divestment and boycott program. Further, the party calls on all governments to support this program and to implement state level boycotts.

The party urges the Campus Greens network to work in cooperation with other campus organizations to achieve institutional participation in this effort.

The GPUS National Committee directs the Green Peace Action Committee (GPAX) to encourage the larger anti-war movement to promote the divestment/boycott effort.

The GPUS National Committee directs the International Committee to work with our sister Green parties around the world in implementing an international boycott.
How surprised am I that a whacko lefty environmental party is profoundly ant-Semitic and considers Israel to be a form of global pollution? On a scale of zero to a hundred, with zero being not surprised at all and a hundred being surprised, shocked and stunned beyond belief, I will tell you how surprised I am.
I am minus a thousand, yes, a thousand below zero. That is, not only not surprised, but they are acting EXACTLY the way I would expect the cranks and fanatics of the left to behave. I would be surprised if they were any less anti-Semitic than they are.
And now you know why when these folks start mouthing off about global warming resource depletion arsenic in the water amerika is destroying mother earth yada yada, I take it with a great big grain of salt.
(Yeah, yeah, I know the earth is two degrees warmer than it was a hundred years ago — look at all the Age of the Earth posts — earth warms and cools over geological time with no input from humans whatsoever and will continue to do so.)
Watch out for the anti-Semites wherever they are folks, and do not assume that Christians "must" be anti-Semites or that secular lefties "must" be tolerant, warm-fuzzy harmless well-meaning folks.
It was a Rashi in last week's parsha: Esav sonei le'Yakov. Our brother Esav tends to hate us, and anti-Semitism has a way of popping up again when and where you least expect it. Though in my case — me being a long-time student of politics — it actually tends to pop up where I most expect it.