Communal Obligations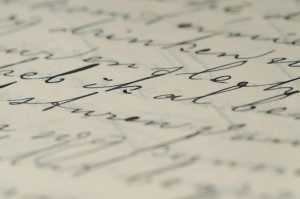 If you're rich enough, you can command an audience for virtually any nonsense. So when mega-philanthropist Michael Steinhardt recently told a group of 50 graduates of Yeshiva University that the Orthodox were not fulfilling their communal, moral and religious obligations to the rest of the Jewish community, Gary Rosenblatt, editor of the largest-circulation Jewish-Anglo weekly, The New York Jewish Week, devoted a column to spreading the news.
This wasn't the first manifestation of Steinhardt's problem with the Orthodox. He once performed his own version of a Jewish minstrel show, dressed in full hassidic regalia, at a farewell dinner for outgoing Hillel director Richard Joel.
Nor is the source of his Orthodox problem hard to locate. Steinhardt has probably donated more money to Jewish continuity than any other philanthropist in recent decades. Yet he remains a frustrated man. Again and again he has come face to face with the fact that his particular mix of atheism and fierce Jewish pride cannot be transmitted to the next generation, including his own children. Ethnic identity does not travel well.
From time to time, recognition of the futility of his own efforts has led Steinhardt to lash out against the Orthodox – the one group, as he acknowledges, that has a proven track record of passing its Jewish values to the next generation.
Even Steinhardt's basic thesis of lower levels of Orthodox communal giving cannot bear a moment's scrutiny. In a 1999 study of the giving patterns of American Jewry, political scientist Raymond Legge Jr. concluded, "While social justice is a concept stressed most heavily by the Reform denomination… the analyses indicate that in terms of financial contributions, this group is least likely to practice it."
He found that Orthodox Jews are 50% more likely to volunteer their time. While 14% of Orthodox Jews contribute more than $5,000 to Jewish charity, only 2.8% of the Conservative and 1% of the Reform do so. And the Orthodox do so despite carrying school tuition bills often in excess of $50,000 per year.
Nor is Orthodox giving and volunteerism confined to the American Orthodox community. A plethora of haredi-founded health and social-service organizations in Israel – Yad Sarah, Ezer MiTzion, Ezra L'Marpeh, Chayeinu (for families of childhood cancer patients), Laniado Hospital, Zaka, and a host of others – serve the entire community. American Orthodox philanthropists have created an entire school system in Israel for children of Russian-speaking immigrants, Shuvu – at a cost of millions of dollars annually. In America, the Maimonides Program provides a taste of Jewish learning and Shabbatons to Jewish students on more than 20 leading campuses.
THE TOTAL volume of Jewish individual and foundation giving is staggering, reaching into the billions annually. But, as has been frequently lamented in these pages, only a small fraction of that total goes to Jewish causes or organizations. The overwhelming majority goes to cultural, political and social causes. If Steinhardt really wanted to have an impact on Jewish charity, reversing that pattern would be the place to start.
Steinhardt's reliance on giving to Jewish federations as the measure of Jewish tzedaka or community involvement is misplaced. There are numerous reasons why Orthodox Jews tend to steer clear of federations, reasons that have nothing to do with a lack of concern with the general community. For one thing, much federation giving may not qualify as tzedaka at all. Jews, for instance, constitute only a little over half of those served by the Board of Jewish Family Services of the New York City Federation. Most of the so-called Jewish hospitals supported by Jewish federations around the country – the various Sinais and Maimonideses – have not served a largely Jewish population in decades.
In addition, gifts to federations inevitably entwine Orthodox donors in the broadcast of messages that are antithetical to their most deeply held religious beliefs. When federations, for instance, advance the idea, in Jack Wertheimer's words, that every form of "family arrangement" is equally valid by sending special gay, lesbian and transgendered missions to Israel, Orthodox Jews refuse to tacitly endorse that message by contributing to the federation.
Federation giving has traditionally been the default option for those who do not wish to think too hard about where to direct their donations, but want to express their communal solidarity. Orthodox Jews, however, who on average give a much larger percentage of their income to tzedaka, and spend much energy allocating their tzedaka dollars, prefer to give their money directly to institutions and individuals they know. That allows them, inter alia, to give to low-overhead institutions whose directors receive nothing like the salaries in the hundreds of thousands of dollars commanded by top federation officials.
Finally, most Orthodox Jews view the federations as having missed the boat on the crucial issue affecting the future of American Jewry – support for Jewish day schools. Outside of a handful of federations, like those in Detroit and Baltimore, few provide substantial support to Jewish day schools and high schools. Less than 5% of total federation giving nationwide goes to Jewish day schools.
Even when Orthodox Jews contribute to exclusively Orthodox institutions, such as yeshivot, they do so from a certain conception of Klal Yisrael, the entire Jewish people, and the belief that only intense Torah learning can preserve and protect the entire Jewish people.
On the other hand, mainstream Jewish organizations have to a large extent detached themselves from the Orthodox community through their doctrinaire opposition to any government initiative that benefits Jewish day schools in any way, no matter how unconnected to their religious curriculum, or offers financial relief to parents staggering under huge tuition loads.
Mainstream Jewish organizations like the American Jewish Congress have not been content to remain neutral in the debates, but have consistently led the battle against any measure that might in any way aid parochial schools or the parents of students. The ultimate irony, of course, is that in so doing, the non-Orthodox Jewish community has not just hurt the Orthodox community, which will, in any event, continue to provide its children with an intense Jewish education. Rather it has undercut the one institution statistically proven to prevent its own children from intermarriage and the abandonment of all communal affiliation: the Jewish day school.
Michael Steinhardt is a very generous man, who cares deeply about the future of the Jewish people. But there are a lot better targets for his expressions of despair than the Orthodox.
This article first appeared in the Jerusalem Post, December 15.