Bar Mitzvah Madness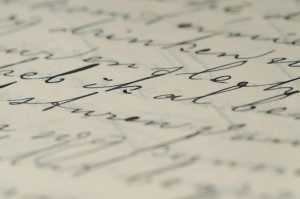 Yesterday's Washington Post featured yet another in an ongoing cycle of articles about lavish Bar and Bat Mitzvahs — the Post's unique angle is that the spending is getting worse. It used to be that renting a football stadium was the height of excess; now, the Washington Post says: "Hundreds of New York bar mitzvahs cost $100,000 or more. Many top the quarter-million-dollar mark." The $10 million "Mitzvahpalooza" thrown by David Brooks for his daughter Elizabeth will, it seems, soon be outspent by some yet-to-come-forward billionaire.
Eight years ago, the Baltimore Jewish Times started a "Shine" feature, celebrating local Bar and Bat Mitzvah celebrations. But which celebrations did they celebrate? The ones that were furthest off-base. As I wrote then:
The editors introduce us "to an outstanding achiever from the community… who expresses their [sic] unique devotion to Judaism." But who is this outstanding achiever – someone who visits nursing homes to cheer the elderly, or a young scholar who has been tested on entire sections of the Mishnah? No – it is a young man celebrating his interest in soccer, or a young woman planning to attend a school for the arts, performing a dance to represent Miriam's.

Extracurricular activities are appropriate when they build upon a solid foundation, a real Jewish education – but can they replace it? It seems that we have lost the very meaning of the words "bar mitzvah:" one who is obligated by the commandments, one who must now assume the responsibilities of a young Jewish adult, to learn, to teach, and to perform. Yet those who recognize the magazine will agree that none of the featured participants thus far have demonstrated a particularly deep level of commitment.
Fortunately, the BJT radically changed the feature after only a few short weeks. I think they started to realize the same thing — or heard my criticism from myself and others, and realized we were right. The idea is not to create a celebration that even non-Jews want to imitate for their kids. The party should merely be one part of a Jewish coming of age that initiates a (uniquely Jewish) lifelong dedication to learning our Torah and performing our Mitzvos. Huge sums are not merely wasted — they are counter-productive to the Jewish future of the very child supposedly being feted.