Tookie — goodbye and good riddance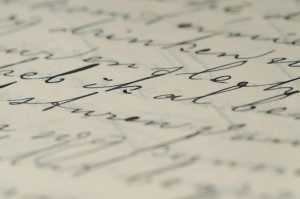 What kind of cutesie name is Tookie anyway — for a murderer? Why have the media over the last few days tried to make us feel sorry for this creep? The US government sentenced him to death but then gave him 24 extra years of life before carrying out the sentence — which is 24 more years than he gave his victims.
Probably 24 years of appeals + keeping him alive cost us taxpayers millions. If the death penalty is supposed to serve as a deterrent — or if it supposed to serve the ends of justice — either way, a 24-year delay in carrying out the sentence renders it useless.
Yesterday I heard a self-professed Christian on a talk radio show. He complained that the host of the show was a quote "hypocrite" because he was pro-life yet pro-death penalty. The caller also said that executing murderers would be "playing G-d." When I hear Christians talking like that I want to ask them, "Mister, have you ever read the Bible? "
Really, would he say the Bible is hypocritical? After all, the Bible says "Thou shalt not murder" and then goes on to say that if someone DOES commit murder, the penalty is death. Boy, G-d is so inscrutable.
I am not even going to bother answering the people who have trouble seeing the difference between murder and justice. They are probably the same people who can't tell the difference between flying airplanes into the World Trade Center and invading Iraq. Who can't tell the difference between fighting in the Nazi army and fighting in the US army — after all, war is war, bad bad bad, they love PEACE. Who can hardly tell the difference between criminals and police, and who assume that most police are racists and bigots while also assuming that most accused criminals are really innocent.
Bottom line, the Torah considers the death penalty to be the just punishment for murder. Certainly, every safeguard possible should be in place to ensure that an innocent person is not falsely accused, even if that means the guilty sometimes go unpunished — executing the wrong person is a terrible travesty of justice. But to claim that somehow the death penalty is not "just" is simply not consistent with the Torah's teachings.
As for the argument that if you don' t think innocent babies in their mothers' wombs should be killed for their mothers' convenience, then you should not want to execute convicted murderers either — what can I say? I can't make any sense out of that position at all. Where is the moral equivalence between an innocent baby and a convicted killer?
Oh yeah, it's those people who can't tell the difference between the good guys and the bad guys, jihadis and American soldiers, criminals and police. But how come THEY are so inconsistent? They think we pro-lifers should be pro-life for murderers, too. Why then aren't THEY pro-death for criminals as well as for fetuses?
The Talmud says it: "Those who are merciful when they should be cruel will be cruel when they should be merciful."