A Blow to the Minimalists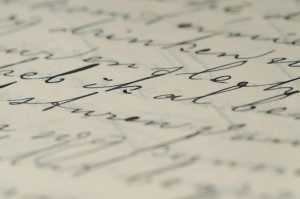 Readers who did not follow the story to the end of the New York Times article may have missed the more interesting piece of evidence unearthed after two millennia of repose.
The uncovering at Tel Zayit of an extremely early (10th century BCE) stone with all 22 letters of the Hebrew alphabet was major news in print and electronic media. The forms seemed to the archeologists to be shaped like transitional forms between the Phoenician alphabet used earlier in the region and the emerging Hebrew free-form script. It is being hailed as the ancestor of all modern writing.
This would be important enough, were it not for the fact that according to a popular school of archeology, the Hebrews of that century weren't significant enough to have done that.
The modern minimalist school of Israel Finkelstein (The Bible Unearthed) and the Copenhagen group believes that the Biblical account is entirely fictional. There was no United Kingdom under David and Solomon during that time; Jews first became a real presence much later.
The political implications of this popular view are huge, and are an intended plank in the platform of those who advance it. The modern claim of the Jewish people to the Land of Israel rests in no small part on the previously recognized antiquity of our presence in Israel as part of the Biblical account. Palestinians love to call it hogwash, and doubly love it when it is leftist Israelis who are doing it. It directly contributes to the campaign to delegitimate Jewish claims to Israel. This school of thought was also behind the infamous incident a few years ago when a Conservative rabbi in Los Angeles invited the LA Times to his sermon on the first day of Pesach to announce that the Biblical story of the Exodus probably did not really happen, since the New Archeology has come to this conclusion.
The Tel Zayit excavations, however, tell a different story.
The inscription was found in the context of a substantial network of buildings at the site, which led Dr. Tappy to propose that Tel Zayit was probably an important border town established by an expanding Israelite kingdom based in Jerusalem. A border town of such size and culture, Dr. Tappy said, suggested a centralized bureaucracy, political leadership and literacy levels that seemed to support the biblical image of the unified kingdom of David and Solomon in the 10th century B.C.
Once again, HaKadosh Baruch Hu seems to have created the refuah (cure) before the makah (malady), keeping this one buried for two thousand years.