Go After the Majority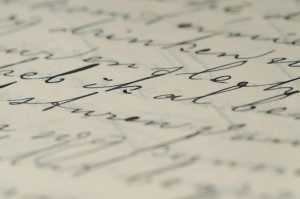 With the 150-year anniversary of The Origin of Species just a few years away, here's a startling fact: most Americans don't buy it. According to CBS News, 51% believe that G-d Created humans as they are now, 30% believe in G-d-guided evolution, and a mere 15% believe that it happened at random. Last year CBS found that 55% believed G-d Created man (as is), but that's not a statistically-significant decline (four points is the margin of error of this year's poll alone).
Considering that evolution has been delivered to public-school students, without any alternative, for generations, this is very surprising — especially to Jews, who might well have expected the numbers to be reversed. The American Jewish Identity Survey (done at CUNY in 2001) recorded that 44% of Jews describe themselves as "secular" or "somewhat secular," compared to only 16% of the US population. Jews are more likely than any other group to somewhat or strongly disagree with the statement that "there exists a G-d who performs miracles" — more so than Buddhists, whose religion isn't theistic per se, and more than Americans of no declared faith.
It is interesting that the line between evolution and theism is so clearly drawn — at least in the traditional Jewish view, there's certainly nothing wrong with believing that it looks like evolution happened from a scientific perspective. But although more than two-thirds of Americans agree that it is possible to believe in both G-d and evolution, an equally large majority do not hold that belief in practice.
This is, perhaps, why the pro-evolution crowd insists upon rejecting Intelligent Design as merely a fundamentalist Christian belief dressed in scientific clothing. That's foolish. Those who offer ridicule in place of reason, by offering the flying spaghetti monster as an "alternative theory" of Intelligent Design, (deliberately) fail to mention that it's not an alternative at all — the theory of Intelligent Design does not speculate about the nature of the designer.
Intelligent Design says one thing, and one thing only: the development of intelligent life on this planet is simply too complex to be the result of happenstance. Whether that designer was G-d or a spaghetti monster isn't for the science classroom. This is where I.D. diverges from "Scientific Creationism," which is a contradiction in terms — science measures nature, not miracles. I.D. asks whether or not the probabilities add up for the spontaneous generation of life, and for the random production of man through nothing more than natural selection and fortuitous mutation. Questions about probabilities are, of course, hard, factual, scientific questions, regardless of the implications of the answers.
The fact that so many opponents of I.D. attempt to cast it in theological terms — even to the point of offering silly "alternatives" to a never-provided first option — indicates that they are simply unable or unwilling to address the (purely scientific) questions themselves. Why not? Why not defend the theory that despite violating every standard of probability used in every other scientific field, spontaneous generation is still more plausible than design?
One is, at least, inspired to wonder what they so fear they might find.