Freedom of Religion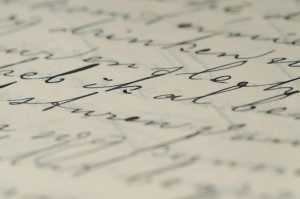 With all the talk about freedom of religion in this country, we must recognize that not only minorities need that freedom. Sometimes it is the religious rights of others that are impaired — and sometimes by us.
On Sept. 18, the Washington Post ran an article entitled In Baseball Now, More Teams Pray Before They Play. In the middle of the article, Nationals ballplayer Ryan Church responded to Baseball Chapel Leader Jon Moeller's comments about salvation and damnation.
Church was concerned because his former girlfriend was Jewish. He turned to Moeller, "I said, like, Jewish people, they don't believe in Jesus. Does that mean they're doomed? Jon nodded, like, that's what it meant. My ex-girlfriend! I was like, man, if they only knew. Other religions don't know any better. It's up to us to spread the word."
Some responded by decrying this as "hate speech." Rabbi Shmuel Herzfeld held a press conference outside RFK Stadium, calling the above "bringing hate into the locker room." Who is Rabbi Herzfeld? Well, besides being the new, young head of DC's oldest Orthodox synagogue, Ohev Sholom Talmud Torah, he's also a protege of Avi Weiss. While I am often uncomfortable with Rabbi Weiss' tactics, I at least felt his targets usually deserved opposition — anti-Israel conferences, desecration of Death Camp remains, etc. Here, however, I think Herzfeld entirely missed the point.
And the response to that was unfortunate, at least in my opinion: the team bowed to political correctness, removing Moeller and disavowing his remarks. Team president Tony Tavares said in a team statement that the reported comments "do not, in any manner, reflect the views or opinions of the Washington Nationals franchise." Tony Kornheiser, a well-known Washington Post columnist, even submitted a column on Thursday deriding Church's beliefs.
There's only one small huge problem with that: Ryan Church's beliefs happen to be those of The Church, as in the Christian Church, or at least those denominations (especially among Protestants) that do not subscribe to a dual-covenant theology which treats Jews as a special exception. The belief that only good Christians go to Heaven and the rest, well, don't, is normative theology in a multitude of American churches.
Any statement or implication that Moeller singled out Jews seems unfounded. On the contrary, Church, as quoted, figured out all on his own that if only Christians are not damned, that means that Jews are headed downstairs. He asked Moeller if that were true, and Moeller merely nodded his head, confirming that this is their belief.
The idea that this was "hate speech" is not merely unfounded, but ridiculous. Why did Church care about Jews in particular? Because his ex-girlfriend is Jewish! She may not be his girlfriend anymore, but he's not happy imagining her eternally condemned.
While we cannot forget the bloody history of Christianity's treatment of Jewish non-believers during many tragic eras, there is nothing at all hateful in Church's response, either. "Other religions don't know any better. It's up to us to spread the word." He's got to tell us. He has to be the best, nicest, sweetest guy he can possibly be, to send us the message.
As long as that's his reaction, I see no reason to take offense. On the contrary, as long as we do our part — educate ourselves about why we don't share his beliefs — there is no reason to find his beliefs threatening. Kornheiser owes Church an apology for mocking his religion, and Moeller ought to be permitted to continue to teach — he never singled out Jews, and as for his religion, it's a free country.