The Silence Is Deafening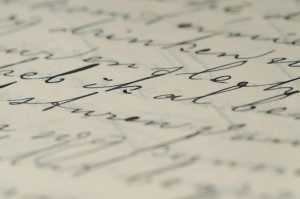 Last week's edition of the Forward features an article entitled "So a Soldier Goes Into Gaza . . ." The reader might well be getting the same queasy feeling that I did whern first I saw that title in the paper's table of contents, but please read on anyway.
The piece begins: "The Gaza disengagement may be among the Jewish world's most divisive and emotional events in decades, but for late-night TV hosts, it's proved to be comic gold." It then proceeds to describe at length the grand old time that Jon Stewart's Daily Show had with the topic. And just so that any readers who happened to miss the late-night shows that week shouldn't feel they're missing out on the fun — I honestly have no other way to account for what I'm about to describe –the article concludes with the actual "jokes" uttered by Bill Maher, Jay Leno and Conan O'Brien, seven in all.
The closest the article comes — not very — to providing any sense at all that there was something morally egregious about what it was describing was in quoting the editor of a political humor website to the effect that comedians usually stay away from Israeli news "since it often involves bloodshed. But in this instance, he said, the situation offered 'punch lines that fall on safer, less controversial ground.' " Makes sense, doesn't it? No actual blood spilled, so let's have some good clean fun with thirty-year-old homes, synagogues and businesses being destroyed, graves of terrorist victims being exhumed and Jews being dragged out of their homes by other Jews to make way for Ahmed Yassin City.
Words failed me on this one, so instead I went to the computer and e-mailed the following letter, which appears in this week's edition of the Forward:
Editor:

I am simply incredulous at the absolute nadir of insensitivity to which the Forward descended in running an article covering American late-night comics' jokes about the Gaza withdrawal.

That these comedians could bring themselves to use the deeply traumatic uprooting of thousands of adults and children from their homes and livelihoods of decades as a springboard for cheap laughs might not surprise; their nightly stock in trade is prompting otherwise caring individuals to chortle at others' misery. But for a Jewish paper to blandly report on this moral outrage against fellow Jews without so much as citing a dissenting voice, and to then append a summary of the various wisecracks, seemingly for the readers' amusement? I had trouble trusting my eyesight.

This transcends one's personal position on the merits of the withdrawal or one's feeling towards those evacuated — to treat so coarsely a national crisis over which hundreds of thousands of Israelis of all stripes have just wept hot tears calls for an apology.
The letter was printed, but any note indicating second thoughts, let alone an apology, has not been forthcoming.
Are we to conclude that being A Journalist means never having to say you're sorry?