Yated and Haaretz Agree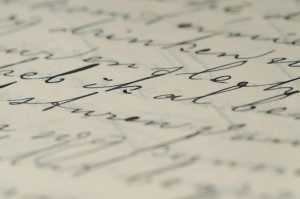 Along with other members of my family, I was at the massive Tefila and Tehillim gathering at the Kotel prior to the painful commencement of the withdrawal from Gaza. The event was extraordinary because it brought together perhaps 250,000 or even more religious Jews from all sectors. This was not a political event. Thus, I was surprised to read in the latest Yated Ne'eman (the U.S. edition) that the gathering was "futile" and "fruitless." Such language which echoes the slant taken by Haaretz and other secularists is shocking when it comes from a newspaper that is rooted in the yeshiva world.
When we daven or say tehillim, even when the focus is on a particular individual or set of circumstances, what we are doing is strengthening our emunah, thereby bringing us closer to G-D and to an acceptance of what He has decreed. The person on whose behalf we are praying or the circumstance that we have in mind serves no more than as the instrumentality for the strengthening of our belief, in much the same way that when we give tzedakah to a poor person, the recipient is no more than the instrumentality for perfecting ourselves by accepting limitations and discipline in how we use the resources that we have been blessed with.
Tehillim and Tefila are never futile. We all understand this in the frequent situation when a sick person on whose behalf we are praying passes away. We do not say that our prayers were fruitless or futile. Accordingly, Yated's characterization which as I have noted parallels the sneering characterization from the secularists is shocking and unacceptable. It is an affront to those who participated in the great gathering, it is an affront to hashkafa and it is an affront to all Torah observant Jews.
The newspaper compounded its wrongdoing when after a close relative of mine sent an email questioning its usage, the editor responded that the gathering at the Kotel was a political event. This, too, parallels what Haaretz and the secularists have said.
I trust that Yated which so often speaks about Da'as Torah did not consult with respected rabbinical leaders when it used such unfortunate language. It is interesting and telling how Da'as Torah is a selective obligation.
In addition to the affront generated by such language, what Yated has done – and this sadly is too characteristic of the recent behavior of some in the yeshiva world – is to further alienate some religious Jews from our heritage. How else might they look at their solemn participation being described in such an unfortunate way?
I have repeatedly pleaded with people in our community to get out of the business of richuk kerovim. Yet, we seem incapable of pulling back. Consider two letters published in each of the two most recent issues of Yated castigating someone in shul on Shabbos who committed the terrible sin of "wearing an orange T-shirt that was plainly seen since he was not wearing a tie." Here is a fellow coming to shul, doubtlessly keeping Shabbos and other mitzvos and who feels that he must "tell people about the disengagement and that he is against it." Has he committed a sin? Of course not. But Yated published two letters making such a fellow feel like dirt. Yes, we are in the business of richuk kerovim.
Many years ago I heard Shlomo Wolbe, ztl, at a Torah Umesorah convention saying that he looked carefully in the Shulchan Aruch and he could not find a requirement to wear a white shirt on Shabbos. This giant understood what too many of us do not.