Truth in Announcing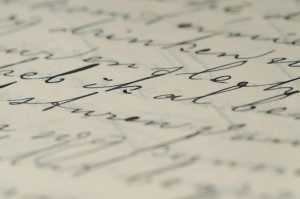 This morning, President George Bush performed a "recess appointment," bypassing the Senate confirmation process and sending John Bolton to the United Nations. The politics of this could be discussed ad nauseum, and preferably not on Cross-Currents. It seems like it was a pretty typical partisan showdown.
The President's announcement, though, was troubling. He said that a majority of the Senate was in favor of Bolton, whose appointment was obstructed by an extended filibuster. So far, so good. And that he'd waited for five months to let the Senate vote — also true. And that we need a permanent representative to the UN while there's a war going on — and I can't argue with that. Republicans are pointing to 160 recess appointments made by former President Bill Clinton, and — despite a number of Clinton's appointments that seemed to have obvious urgency (replacing deceased Commerce Secretary Ron Brown, for example) — they are right that this game is apparently played on both sides.
But then President Bush referred to "a handful of Senators" blocking the appointment. If I understand things correctly (and please comment if I'm mistaken), that was untrue, and it was also unnecessary. Untrue, because ending a filibuster takes 60 votes. Over 40% had to participate — albeit under the control of party leadership — in order to block the nomination. Unnecessary, because of all the good arguments he made for the appointment, as above, and because he could have said "the Democratic party leadership has chosen to block" instead.
We've reached the point where dishonesty and half-truths are to be expected, and that's sad. I'm not claiming the Democrats are doing any better — but we all should be.
The Talmud says (Sotah 49b) that at the end of the exile, Truth will be ne'ederes, banished. The verb used is that for hoeing or plucking weeds — it will be killed off like a weed, totally unnecessary, even ugly. Who wants to bother with the plain truth, when a falsehood is so much more elegant?