When Torah Fails, Will Tevye Do?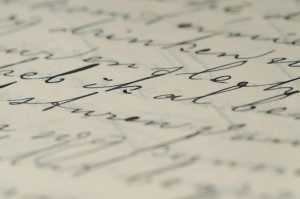 Subscribing to the daily e-mail bulletin of the Jewish Telegraphic Agency (as I've recently done) has its pluses and minuses: decreased work productivity, increased fodder for blogging on Cross-Currents, increased heartburn with a concomitant increased yearning for Moshiach's immediate arrival, etc. What follows is a recent representative news item, along with a bit of commentary.
Item: A new survey (conducted by a group strongly sympathetic to Jewish intermarriage, though the article doesn't make this entirely clear) of adult children of intermarried parents shows "a population that 'feels Jewish' in many ways, despite a lack of Jewish education or affiliation." Many of the respondents "describe themselves as half-Jewish, seemingly unaware that the Reform and Reconstructionist movements accept patrilineal as well as matrilineal descent." (An aside: isn't it possible that this self-description is not due to "unawareness"; that these young people, only 30% of whom "identify with Judaism as a religion," frankly don't give a darn what any movement says about their status?)
In light of these findings, the CCAR's Committee on Jewish Law (a/k/a, to paraphrase Eric Yoffie, the Committee on Jewish Practices Deriving From the Individual's Autonomous Personal Choice to Feel Commanded) will likely be facing some tough, momentous decisions. Since 1983, Reform's position has been that Jewish status may be conferred on a child of mixed marriage by either a Jewish mother or father, but that such status must be confirmed by the child's particpation in mitzvot such as brit milah, acquiring a Hebrew name and receiving a Jewish education leading to bar/bat mitzvah and confirmation.
What this means in practice is that individuals born to Jewish mothers, i.e. people who have been regarded as Jews by thousands of years of Jewish tradition and by the entirety of observant Jewry today, are treated as non-Jews by Reform if they lack that movement's self-dictated indicia of Jewishness. I know a woman who was required to undergo Reform conversion for this reason (and I'd be interested to hear from others with similar or disimilar experiences). The outrage of this disenfranchisement of full-fledged Jews is almost beyond words, particularly when juxtaposed with the oft-voiced calumny alleging that the Orthodox regard the non-Orthodox as less than fully Jewish.
As noted, only 30% of those surveyed identified as Jews in a religious sense, and an equally low percentage reported receiving some formal Jewish education while growing up. A large proportion of respondents, however, "mentioned two specific Jewish experiences as being meaningful: being taken to see 'Fiddler on the Roof' and/or 'Schindler's List.' " Query for Reform's Law Committee: Is viewing these flicks sufficient to get into the club (Judaism, that is, not Cafe Hollywood)?
An affirmative answer would only give rise to a host of further questions. To wit: must one have seen Fiddler with Topol or Zero Mostel as Tevye or is the Harvey Feirstein, or, dare we say, Alfred Molina, version a sufficiently authentic Jewish experience?; does viewing these alone on DVD or because it was the only thing playing on Jet Blue to Bali, suffice, or must this be a public affirmation, with a full minyan?; if you spent a really, really long time yakking with the popcorn guy at intermission and missed some crucial scenes, must you see the flick again for full credit?; in extenuating circumstances, can watching Seinfeld reruns suffice, considering what a heimeshe guy he is?; then again, if Jerry makes the grade, and if a famous, foul-mouthed '60s comedian is right, might watching any performer from New Yawk suffice ?
Questions, questions and more questions. I suppose that's the beauty of our age-old heritage of argumentation and wrestling with tradition . . . (For those out of the loop, wrestling/grappling with tradition/G-d is way cool these days. Just last week, the Forward ran an admiring interview with a female scribette who says, by way of explaining why she's writing a Sefer Torah in contravention of the Talmud, that she belongs to "an Orthodox community that tries to wrestle with Halacha." Tries? Is Halacha, then, not cooperating? Reminds me of the news item in the small-town paper: "The Smalltown symphony orchestra played Beethoven last evening. Beethoven lost.")
One last point on this piece. We are told that many respondents "describe being Jewish . . . in terms of social action, such as giving to charity and working on tikkun olam projects." We need to know, and now, who has inculcated in these kids the narrow, illiberal, downright racist view that charity-giving and social action are the exclusive province of Jews, rather than the prerogative and concern of all the Family of Man? How very embarrassing, after all we've done to ensure a pluralistic conception of Judaism. Somehow, I don't think the Orthodox are the culprits this time; but, who then?