Benedict XVI and Me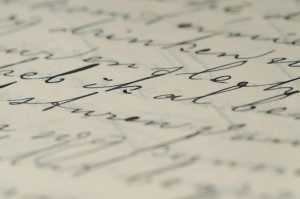 As official Jewish spokespeople weigh in on the new Pope, I find their analysis comes up short for my tastes.
Most concentrated on his membership in Hitler Youth (forgivable- it wasn't his choice; there has been no trace of antisemitism in his work since) and the specific content of some of the works touching on Jews under his imprimatur (some liked it, some had it coming up short). All were at least mildly pleased, relieved, I suspect, that the choice wasn't someone from a part of the world where Jews don't matter, and where Liberation theology holds sway. In those circles, people with power, like Americans – or people thought to have power, like Jews – are sometimes seen automatically as the cause of oppression.
As a traditional Jew, separated by an unbridgeable chasm of belief, I nonetheless feel a certain affinity for Joseph Ratzinger, and I more than suspect that it is reciprocated.
Seems to me that there are three kinds of religious attitudes towards "the other."
Some people place their intuitive sense of the brotherhood of Man upon a pedestal, and demote any denominational teaching that gets in the way of their singing Kumbaya in Gregorian chant, or Yiddish, or whatever. Religious teaching is sacrificed for the higher good of universality, which then becomes a religion in its own right..
Another group would never think of compromising any part of their religious tradition, even if it means dissing the better part of humanity. These are not necessarily bad people, but they are quick to quash any strong intuitions of universal embrace, sacrificing them for the higher good of Revealed Rectitude.
Then there those who refuse to sacrifice either. They will not water down their religious principles, their strong conviction that the Word of G-d trumps all other arguments. But they are also resistant to sacrificing the voice within that they understand to be G-d given as well, that hearkens to the tzelem Elokim, the image of G-d that they find in all human beings.
Throughout his career, Joseph Ratzinger showed himself to be a member of this third group. I am far less concerned with how well he synthesized unflinching religious devotion with love of humankind than with the undeniable fact that he made the attempt.
I admire it, because most of my colleagues do the same. We may not fully succeed, but we try to emphasize to ourselves, our children, and our students the many sources within Torah that speak of our care and concern for others, as well as the Jewish dream for redemption of the entire world through the acceptance of the One G-d. We recall Rav Kook's many affirmations of the widening circles of Divine Love – directed first at self, then family, then friends, community, nation, but eventually reaching all of mankind. We think of the reasoning of Maharal and Ramchal about the universality of Torah – even while declaring the specialness of the Chosen People.
Cardinal Joseph Ratzinger was a theological conservative, unwilling to let go of what he believed to be G-d given truth merely because social mores had changed. He nonetheless made a career of interpreting old teaching in a manner that upheld the religious dignity of others – Jews in particular. Even as guardian of the old, he could not give up his feeling and understanding that G-d cared deeply for others.
If we had to pick a passion to share, I can't think of a better one.