The Exodus from Exodus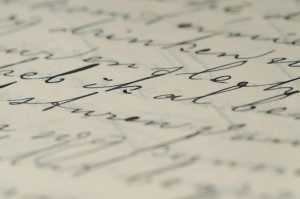 There are good reasons why so many religious Jews – and the number is growing – go to hotels for Pesach. Some have too few people around the table to make a seder, while others have too many. There are the elderly and frail who cannot cope and there are the families with working mothers who do not have the energy or time to prepare properly for Yom Tov. For many, this is the only or primary vacation. Affluence is obviously a factor, if only because it is costly to go to a hotel and there are religious Jews who can afford the cost. Affluence also has meant larger homes and this means more space to clean and supervise and this factor also contributes to the exodus.
But for all of the good reasons why so many go away, this is a stunning phenomenon that departs by nearly 180 degrees from what had been standard practice among Orthodox Jews. In my youth and well into adulthood, there was the simple precept that during Pesach "mir mishich nisht," which as a practical matter meant that people ate in their own homes and in no one else's, except perhaps for the last day of the holiday. This certainly was the rule in pre-churban Europe.
Even if we acknowledge that there are those who need to or should go away, what has happened is unsettling. In the aggregate, the Pesach-in-hotel phenomenon costs in the tens of millions of dollars, perhaps above $100 million. There are people who go away and who are generous in giving tzedakah. It remains, however, that our charity has not kept pace with our self-indulgence. I know more than a few people who give next to nothing in tzedakah and yet who splurge on the Pesach trip.
As others have noted, there are children who have never seen how a house is prepared for Pesach or how to prepare for a seder. Not all, but most, experience a quickie seder, at least in the v'higadta l'vincha portion ["and you shall tell it to your children"], with the meal constituting by far the major event. It is nice, in a way, that some families stay home for the first two days and then leave for a hotel.
If we can excuse the lay people who go to hotels, can we also excuse the Rabbis – some of them prominent – who leave not only their homes but also their congregations? I have my doubts.
I have no doubt that the phenomenon will continue to spread, not only because there are people who can afford to go away but far more importantly because the idea of going away has taken strong root. In a sense, there is the attitude that the best way to commemorate the Exodus is to have our own personal Pesach exodus.