Rain on the Gay Parade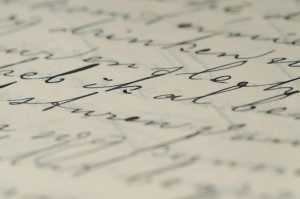 An op-ed essay that I wrote arguing against a planned parade and 10-day happening for gays in Jerusalem this summer was printed this week in the Jerusalem Post opinion section. Side-by-side with my piece was an essay titled "Holiness and World Pride" advocating exhibition and parading of this lifestyle.
In my essay I utilized 3 approaches, and I feel I could learn from others a better way to deal with genuine questions such as "Why should the government interfere in consensual relationships between adults" and the issue of free speech (parades being a sub-category of freedom). I am wondering which approach when dealing with this sensitive subject is effective.
My first approach was to present two midrashim which express the concept that even more severe than the Biblical prohibition against mishkav zakhar (sodomy) was the legalizing of such behavior. One is a midrash related to the era of Noah:
The generation of the Flood was not blotted out from the world until they wrote marriage deeds for males and males, and males and beasts, thus fully legalizing such practices.
The other midrash relates to the passage read on Yom Kippur forbidding such practices. The Sifre says,
The verse "You shall not follow their legalized norms" (Lev.18:3) does not signify a prohibition against copying the construction or agricultural practices of the surrounding non-Jewish nations, but only signifies a rejection of the legalization of norms such as a male marrying a male, a female marrying a female.
I tried to show that these practices are forbidden even if they have become hukim – legalized norms in the surrounding nations, whether in ancient Canaan or New Canaan, Connecticut.
My second approach was reductio ad absurdum, trying to show that if someone maintains that the government should not interfere with adult consensual relationships, then we would logically have to legalize incestuous relationships (brother-sister, mother-son) and allow promotional parades.
The last section of the essay tried to give a contemporary understanding of the biblical prohibition against same-sex unions by citing the discussion by Rav J.D. Soloveitchik z"l of the creation of ezer kenegdo for Adam in Genesis. In his "Family Redeemed" the Rav writes
"the helpmate stands not alongside but opposite Adam. Only in opposition does man find help. Loneliness can only be ameliorated if lonely man meets lonely woman. Man is redeemed from loneliness not alongside but opposite an existential antagonist."
Throughout the essay I tried to adopt the tone of compassion that I learned from Rav Aharon Feldman. Seven years ago he wrote what I consider the best essay on the subject of homosexual behavior, "A Letter to a Homosexual Baal Teshuva" Rav Feldman wrote :
…Judaism looks negatively at homosexual activity, but not at the homosexual nature. Whatever the source of this nature, whether it is genetic or acquired (the Torah does not express any view on the matter), is immaterial. This nature in no way diminishes or affects the Jewishness of a homosexual. He is as beloved in God's eyes as any other Jew, and is as responsible as any Jew in all the mitzvos. He is obligated to achieve life's goals by directing his life towards spiritual growth, sanctity and perfection of his character — no less than is any other Jew.
This week the two chief rabbis of Israel together with many of the highest-ranking Christian clergy (Archbishops and Patriarchs), and three Moslem Sheiks held a press conference to protest the parade. As yet the issue is unresolved. It mght be noted that the head of the Conservative (Masorati) movement in Israel, R. Ehud Bandel, is actively in favor of the parade and same-sex marriage.
I assume that others have experience in trying to explain the Torah's opposition to the legitimization and legalization of homosexual behavior. What would be the best way to address a varied non-observant, or even observant, audience when one is given a limit in time or word count? Perhaps we err in even discussing this publicly, and should eschew such forums?