A Torah Rationalist's Manifesto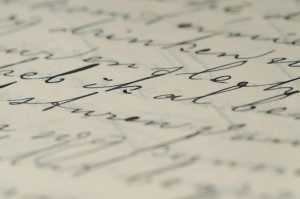 Many thanks to Rabbi Matis Greenblatt, literary editor of Jewish Action, who not only saves me much embarrassment by picking up my errors before publication, but inevitably throws in numerous tidbits of Torah insight.
He has uncovered a fascinating document that will delight the hearts of many, both for what it says, and for who said it. The author is Rav Simcha Zisel of Kelm, one of the three great students of Rav Yisroel Salanter, the guiding light of the Mussar Movement in the 19th century. It is difficult to overestimate the impact that Kelm had on the generations that followed. (Rav Dessler, for example, was a product of Kelm both by birth and by studying in its halls. A number of years ago, Hamodia caused a huge brouhaha when it included a piece written by Rav Dessler's student Rav Aryeh Carmel that noted that Rav Dessler had read, apparently with the blessings of his mentors, Uncle Tom's Cabin. Irate readers demanded an apology from the Hamodia staff for offering such "heretical" material as Rav Dessler reading secular material.)
Kelm was also innovative. Rav Simcha Zisel began a high school which included secular studies, virtually unheard of in its day. It is unclear whether the letter that I offer below in part, and in very free translation, was written in response to criticism of this high school or of the parent yeshiva of Kelm. It can be found on pg. 100 of Kisvei HaSaba v'Talmidav MiKelm. I am told that it also appears in the second volume of Dov Katz's Tenuas HaMussar.
There is really nothing new. Those who know what Beis HaTalmud is all about understand its lofty stature; those who do not will speak of it in the darkest terms. We are aware of the preciousness of the Rambam's Moreh Nevuchim (Guide For the Perplexed). In his Introduction to the same, and in his responsa, Rambam writes that his work will likely not help a thousand fools – and it might even worsen matters for them. Yet, he writes, these thousand must give way to the single individual who lives as the more complete image of what Man should be, and who will be helped to live more completely by studying the Guide. So many people who did not fathom the positions of the Rambam distanced and banned those who supported his works! Yet truth, in the end, will prevail. This alone should quiet the complaints against us.

I will tell you this. I can point to an idea in one of Rambam's responsa that is a central support of our yeshiva . He writes: "With all our might we will attempt to bring Torah matters in synch with rational thought. Wherever we find this impossible, we will concede that the Torah matter belongs to the meta-rational. I have seen amongst Torah personalities those whose goal is to take all of Torah – past and future – and turn it into the inexplicable. They wish for everything to be foreign to rational thought." Rambam mocks them, and rejects them.

Those who know what our yeshiva is about know that we strive to allow Torah to appeal to reason, so that it can be well established within people's hearts. This is particularly important for young people, the young of our generation, so that proper belief and attitudes become well-seated within them, with the help of G-d. One can easily understand how important this is. We endeavor to do the same even in the study of Gemara and its commentaries. I have written hurriedly, but it will suffice for the discerning.