My 300-page book: the NY Times and the Yated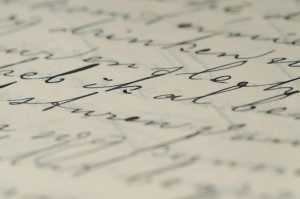 The other day I promised to write a 300-page book about the Slifkin business. Chapter 1 explained why I have not yet written it and probably never will. However, I will try to write at least a small part of the unfinishable book.
This is Chapter 2.
Today's lesson, friends, is about one of the questions I posed on Monday: What is the difference between the Yated Ne'eman and the NY Times?
One of those papers is a chareidi newspaper published in Jerusalem and New York. The other could be called the ultimate anti-chareidi paper, although for such a behemoth, chareidim are just barely noticeable mosquitoes, to be flicked away with a finger.
Now, let's summarize a recent article, and try to guess in which newspaper it appeared. It goes something like this:
A group of experts, scholars in their field, are aghast to discover that someone who talks like them and looks like them is in fact an imposter. Claiming to be a scholar in the same field, he says and writes things that they know to be untrue. They mobilize their forces to prevent him from teaching or writing his heretical views. They are motivated by a deep commitment to truth, and they fight to prevent false and misleading ideas from being disseminated. Their biggest worry is that innocent children may be taken in by the imposter and accept false information — and worse, may lose respect for the genuine scholars and experts in the field.
Give up?
Maybe you've guessed it. BOTH newspapers published almost identical stories in the last couple of weeks. And, fascinatingly, the articles in BOTH papers were about the same subject: evolution.
The gist of the Yated Ne'eman article is that the gedolim (the rabbinic authorities) in Israel and America, or at any rate some of them, have issued a cherem against the writings of Rabbi Nosson Slifkin, on the grounds that his approach to reconciling science and Torah is not in keeping with mainstream understanding of Torah.
He deals seriously with current scientific evidence for an old universe and for evolution, and he interprets parts of Bereishis (Genesis) in a non-literal manner. To those who signed the cherem against him, his views represent a surreptitious way of smuggling current scientific assumptions, which reject the idea of a Creator, into chareidi homes and schools. Even if he personally does believe in a Creator, and even if he seems to have Torah sources for his approach, the "facts" he adduces are no facts at all, and his understanding of Torah is not authentic Torah at all.
The gist of the New York Times article is that the members of the National Academy of Sciences (in other words, the secular gedolim) are seeking a legal ban against pseudo-scientists who are trying, surreptitiously, to smuggle religion into classrooms and science textbooks under the guise of "Intelligent Design." This pseudo-scientific "theory," even if it seems to rely on the findings of science, is not really authentic science at all.
Here, from the NY Times of January 23, 2005 (I dispense with ellipses):
Critics of Charles Darwin's theory of evolution become more wily with each passing year. One line of attack is to discredit evolution as little more than a theory that is open to question. Another strategy is to make students aware of an alternative theory called "intelligent design," without any specific reference to God. These new approaches may seem harmless to a casual observer, but they still constitute an improper effort by religious advocates to impose their own slant on the teaching of evolution.

The Cobb County fight centers on a sticker that the school board inserted into a new biology textbook to placate opponents of evolution:

"This textbook contains material on evolution. Evolution is a theory, not a fact, regarding the origin of living things. This material should be approached with an open mind, studied carefully, and critically considered."

Many readers might think it unexceptional, but it is actually an insidious effort to undermine the science curriculum.

A federal judge in Georgia ruled that the sticker amounted to an unconstitutional endorsement of religion. That court decision is being appealed. Supporters of sound science education can only hope that the courts, and school districts, find a way to repel this latest assault on the most well-grounded theory in modern biology.

The Dover Area School District in Pennsylvania became the first in the country to place intelligent design before its students. Last week school administrators read a brief statement to ninth-grade biology classes asserting that evolution was a theory, not a fact, that it had gaps for which there was no evidence, and that intelligent design was a differing explanation of the origin of life. That policy, which is being challenged in the courts, suffers from some of the same defects found in the Georgia sticker.

Before installing intelligent design in the curriculum, school boards and citizens need to be aware that it is not a recognized field of science. It should not be taught or even described as a scientific alternative to one of the crowning theories of modern science.
Here is part of the parallel article in Yated Ne'eman Jan 12, 2005 (again, no ellipses):
"He believes that the world is millions of years old?all nonsense!?and many other things that should not be heard and certainly not believed."

The books' publication unleashed a great storm due to the stumbling-block they contain, especially since the author presents them as Torah-based works. Beyond the danger in the actual words is the far greater danger from the spirit that prevails between the lines of the book.

"Since the person in question studied at a holy yeshiva there is a danger his words will be accepted and have a negative influence."
One lesson to be learned from the juxtaposition of the two articles is that even the most open-minded liberals favor banning, if used appropriately, so let's not be too quick to condemn "banning" as a tactic. The issue is, when is it appropriate?
Clearly, experts have a right — within their own field — to say, "Such and such a claim is false, and should not be taught."
They have the right. A different issue is, is it wise, tactically, to attempt to censor false information? And yet another issue is, is this information really false, or is it in fact an issue about which experts are still divided?
These questions can be applied to the scientists and to the gedolim, can be asked of the Times and of the Yated.
If you had to point to the quintessential New York Times heretic, the man that paper would treat with disdain, it would be Nosson Slifkin. He doesn't accept the purely material and naturalistic assumptions that the NY Times considers the sine qua non of a scientific mind. The moment he accepts the reality of a Creator, they don't care if he also accepts "millions of years" and "evolution." He might as well be a fundamentalist, literalist creationist. He is just teaching a more insidious form of the same falsehood.
If you had to point to the quintessential Yated heretic, the man that paper would treat with disdain, it would be Nosson Slifkin. He doesn't accept a literal understanding of Bereshis that Yated considers the sine qua non of a religious mind. The moment he accepts the reality of an aged universe, they don't care if he also accepts a "Creator" and "intelligent design." He might as well be a secular, atheistic evolutionist. He is just teaching a more insidious form of the same falsehood.
For one man to occupy the same position in two universes — the position of heretic, unbeliever, deceiver, imposter — would be a charming, intellectually intriguing and even humorous situation to contemplate. WOULD be — if not for the fact that an actual human being is suffering here.
In the science universe, in the worldview of the NY Times, Slifkin is a "non-believer." Yes, he respects the findings of modern science. Yes, he respects the assumptions and methods of science. But he rejects the single most fundamental assumption that underlies all the others: that the world just IS. That there is no Creator, no Design.
Reject that, and you cannot claim the mantle of "science."
Very likely, Slifkin and other religious scientists would say that true science really does point to a Designer. But Modern Science, or let?s call it "Scientism," is not True Science. Science provides real, usable, valuable knowledge which has tremendously benefited and enriched mankind. Scientism conflates that real knowledge with a naturalist belief system that assumes what it purports to prove.
The crassest anti-religious pontifications are accorded great respect, if uttered by those who have been annointed as "real" scientists. Consider that the atheist views of popularizers like Isaac Asimov, Stephen Jay Gould and Carl Sagan enjoy unearned prestige in the hallowed halls of the NY Times, based on nothing but the penumbra of their "science" credentials.
Slikfin does not share the faith system of the NY Times. In that world, I agree, he is a dangerous heretic who slips religion into science.
What about the Torah world? In that world, I do NOT agree that Slifkin is a heretic. If he were one, the gedolim would be quite justified in rejecting his teachings. But there is genuine disagreement about his approach within the Torah world, among the gedolim themselves.
I do see that Slifkin is at times a bit too reverential to science. He takes as fact items that I consider still to be in the "undecided" column. I do not agree with every jot and tittle of what he writes. His reverence for science has at times led him to adopt a tone that sounds slightly cavalier about the Torah sages of old and of our own time. I can see in places what might have perturbed some of the gedolim.
But having read so much of his writing, I can testify that he is solidly grounded in the world of Torah. His painstaking research in both science and Torah is breathtaking. His work is suffused with love of Torah, as well as a desire for intellectual honesty. He takes the Torah as the ultimate source of truth, while also looking at the world of nature as an objective reality that is just as much the work of G-d?s hands as is the Torah.
The Yated and the Times may both consider him an outsider to their respective world-views, but in my opinion, the Yated is mistaken.
Interestingly, there are two editions of the Yated, published under separate auspices, one in Israel, one in the States. The American Yated has yet to say a word about the whole Slifkin affair, which leads me to suspect that there is a fault line, falling roughly between the American and Israeli chareidi communities, regarding this issue.
Meanwhile, the worlds of Torah and science will both go on protecting their acolytes from each other, while the seekers of truth keep reading both the Yated Ne'eman and the New York Times. Reading them both very carefully–between the lines.