Ready To Be Orthodox, But No Place to Go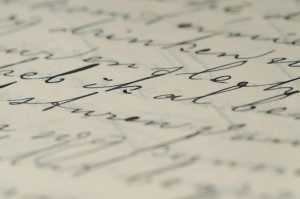 …. Would the Lord the giftie give us
to see ourselves as others see us….
-Robert Burns
The resurgence of Orthodox Judaism – from down for the count to the most dynamic sector of Jewish life – calls for stock-taking. Here is a faithful paraphrase of the perspective recently shared with me by a highly intelligent baal-teshuva:
My seriously Jewish friends and I are in a state of confusion about where we belong in Jewish life. Reform is too far gone for my taste, and the Conservatives are wishy-washy. That leaves only the Orthodox, but the two major groupings in Orthodoxy -the Modern Orthodox/Centrists and the yeshiva/haredi world – both make me uncomfortable.
Let's look at the M.O. first. Forgive my simplifications, but I am sharing broad impressions with you.
The MO strike an occasional responsive chord within me. While Torah study is primary for me, I am in favor of some secular learning, want to be part of the world, and support fully the State of Israel.
But there are aspects of MO that give me pause. I find them too casual, and careless, about their Judaism They with their tiny knitted kippot held on by hair clips (why can't they use larger kippot that will stay on their heads? Are they trying to make their headgear inconspicuous?) All right, those are externals. But maybe the kippot are a statement: I am cool, carefree, not really all that frum, and not very different from the world outside.
More seriously, I find in the MO an emphasis on material success and careers – just like in the majority culture. While I agree that a Jew should be part of the world, I think the MO tend to blur the narrow line between involvement with the world and yet resisting the vulgar values that permeate that world. Movies, theater, TV, with all their crassness, are all normal aspects of their daily lives.
This inability to resist contemporary life shows itself,for example, in their flirtaton with so-called "Orthodox feminism" and its aliyot for women, female Simchas Torah celebrations,female megillah readings, and frenetic attempts to imitate men. With one eye cocked on the fashion du jour, MO seems to be today's precursors of tomorrow's Conservative movement.
Yes, they are technically observant, but it's an observance that to me seems superficial, robotic, without passion. In many MO day schools, Torah study is a subject among other subjects: Talmud first period, mathematics second period, biology third period, etc. This reflected is some MO lives. Although obeisance is given to Torah as the supreme value, Torah is compartmentalized as one of a number of pursuits.
I don't want to be super-critical, but this casualness shows itself in what seems like an unending search for Kullos. When was the last time you heard of a MO chumra? Their only religious passion is directed against those who are more religiously passionate than they are.
I would like to identify with them, but I am uncomfortable with the whiff of compromise that they exude.
——————————-
Where then is my spiritual home? With the yeshiva/haredi world?Not really.
For starters,there is simply too much regimentation there. It is not only that everyone wears the same black and white clothing. ( After 120 years, are we to be asked about our hat color and brim width? Do we burn in hell if we wore a gray hat, or a blue one? Is admission to heaven denied to those who wore suits of gray or blue, or, heaven forfend, a sport-jacket?)
But it is not only their monochromatic sartorial habits that get to me, but also their black and white world view. In the real world, there are gradations of gray between black and white – there actual colors out there ! – but for the haredim these do not exist. I fully realize that many individual haredim are kind,, generous, charitable, but the group as group comes across as self-righteousness and intolerant of other viewpoints, even within the parameters of Orthodoxy.
Lately, for example, they have been banning certain books as heretical when the books dare sugest that some things are not black and white. If a writer hints that not all gedolim were born perfect, or — basing himself on solid authoritative sources – that the science of the great Sages, tho containing hidden and profound truths, is not congruent with contemporary scientific knowledge ( while fully committed to all halakhic rulings of the Sages) his material is forbidden. (Which turns humdrum books into best sellers.)
Such behavior tends to remove some of the beauty and holiness from Torah life. Jews should be sensitive to book burnings, whether real or symbolic.
In general, haredim seem to want to close themselves off from the world of art music, culture – and one cannot blame them. After all, it was the cultural elite of the 20th century who were also the leaders of 20th century brutality, playing Bach while the crematoria did their work. Nevertheless, there is a world out there that helps us understand Creation: physics, biology, mathematics – even music.
I fully appreciate the sacrifice that full time Kollel learning involves – many luxuries and comforts are surrendered. But within their world, is there also room for genuinely pious and learning people who also work, earn livelihoods, have university degrees?
Despite all this, the haredim have been most successful, and have really defeated the MO on the battlefield of ideas. They have a charismatic leadership, a consistent ideology, they are intensely Jewish, they sacrifice. Their is purpose in their lives, spiritual strength, sanctity, self assurance – and these have attracted many Jews under their umbrella.Unlike the MO, they have little difficulty is retaining their next generation – though they do have some problems in this regard).
I realize there is a vast difference between Israeli and America haredim ( the former being more closed than their USA counterparts- as indicated by the most recent book banning that was not endorsed by several of the leading U.S. Roshe Yeshiva).
But I am both attracted and repelled by this haredi world – as I am by the MO world.
——–
My friends and I are in despair. Orthodoxy is genuine and authentic, and we belong there. But is this all that Orthodoxy has to offer these days — either book bannings or tiny knitted kippot hanging on by a thread – plus a disdain for other Orthodox groups? Is this the way of holiness?
***
My young interlocutor finished his disquisition. For a change, I had no immediate response, Instead,I am turning it over to the blogosphere for reaction. What would you tell him?