Postville III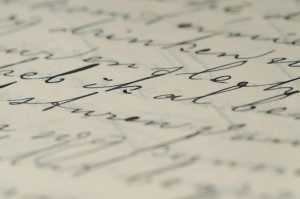 Shmarya is one of the established bloggers now taking note of Cross-Currents. His comments to my previous entry on Postville, however, represent the sort of unfair antipathy towards Rubashkin that seems to be based less upon the facts of the matter than upon antipathy towards Lubavitch (his own blog going under the title "Failed Messiah").
For one, it is not reasonable to accuse me of leaping to "defend Rubashkin and his rabbis at all costs." On the contrary, I said that regardless of PETA's known agenda, the throat-cut is a practice that "needs to be changed immediately," and I referred to the case of an animal walking after shechita (slaughtering) as Tzar Baalei Chayim (causing pain to a living thing). All of this was recognized by impartial sources not quoted in the media. As Dr. Marvin Schick put it, "mistakes were made." Indeed, the OU has responded to this criticism and asked for the throat cut to be stopped.
I'm not known to be a great fan of Lubavitch myself, but I'm not going to cheer on Bloom's misportrayal of the Postville Jews on that basis. To imply that Rubashkin brought crime to Postville — well, replace black hats with black skin, and think about what that sort of allegation is called. Why should anti-Orthodox bigotry by a Jewish writer be any more palatable to us than racism?
Mistakes are not grounds for closing a plant. PETA may say that they tried quiet negotiation first, but past behavior belies this claim. PETA's tools are lurid headlines, vivid images and public scandal, rather than quiet, rational consultation.
To say that this particular effort is anti-shechita overall or anti-Semitic is stretching it, but PETA has a long history of valuing animal life to the point of devaluing human life, and a particularly deaf ear towards Jewish concerns. Last year they launched a campaign comparing the slaughtering of chickens to the Nazi Holocaust — and they meant this in all seriousness. Killing six million chickens is, in PETA's eyes, no different than murdering six million Jews.
In a previous endeavor, PETA wrote to the Palestinian Authority to complain that a terrorist bomber had employed a donkey to carry his explosives, and the animal was killed in the resulting bombing. They asked the PA to ensure that suicide bombers refrain from endangering or killing innocent animals in the future. They did not say a word about refraining from the murder of innocent human beings.
So when PETA says that they want to come in and tell Rubashkin how it should be done, they bring with them both a track record of insensitivity to Jews and a known agenda to halt all meat consumption (according to their mission statement, animals "are not ours to use… for food"). No sane, moral individual would refrain from falsehood or bribery to help avert the murder of innocents — I think it no accident that the sound track of PETA's video leads the viewer to imagine the cow is bellowing after its throat is severed (never mind that this is impossible).
Done properly, shechita is a humane and appropriate method of preparing meat for human consumption. Animals move after slaughter — that is the normal action of an unconscious brain firing off signals. Just like we feel paper cuts only a second later, the shechita knife is painless. Before the animal has the opportunity to feel the pain of that cut, it is unconscious. Inversion of the animal before slaughter, which PETA now wants Rubashkin to stop, is required by the Israeli Rabbinate.
Let no one forget that PETA's goal is not more humane killing of animals — it is less killing of animals, even for food. For PETA, changing Rubashkin's practices is far less important than shutting it down.
What I think we're managing to do with this blog is to cut through the hysteria on both sides (Rubashkin's own response was no more cogent, and no less one-sided, than PETA's). We look forward to doing so on a host of issues. As I alluded to at the beginning of this piece, Shmarya is but one of the established bloggers now discovering us — Simcha, the author of Hirhurim, led hundreds of visitors here over the past few days.
Fear not, Brother Bob. We know that the writers of Law & Order do not read Cross-Currents — or any other Orthodox source — yet. Our goal is to change that in the future.