Postville Continued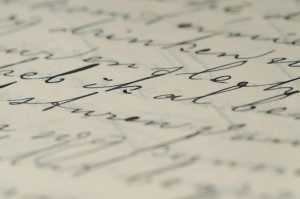 The Orthodox Union is responding to PETA's video, taking many of the steps that my expert (affiliated with a different agency) recommended. Many Jewish bloggers have, nonetheless, worked themselves up about this. It seems like the level of antipathy towards Rubashkin (the operators of the Postville plant) tracks the writer's level of antipathy towards Lubavitch, given that the Rubashkins are Lubavitchers.
This is unwarranted. The schechita there is Kosher, the operation is generally both professional and humane (from all indications), and nonetheless PETA pointed out some matters worthy of correction. From the JTA article (as linked above) it seems that PETA is almost surprised by how anxious the OU is to order up changes in the procedures in order to allay all concerns. PETA would be happier, of course, if the OU refused to collaborate, and then public outcry caused the plant to be closed. Their end goal is to ensure that people stop consuming animals. The OU's reaction is disarming, to say the least.

A comment to my earlier post on this topic mentioned Stephen Bloom's Postville: A Clash of Cultures in Heartland America, in a favorable vein. I read the book several years ago, and it's difficult to do a review from long-term memory — but it wasn't my impression that the book was either friendly or fair. Reviewers at Amazon seem to share that impression, with comments like:
This book has little to do with the objective reality of Postville, Iowa. It is in fact about American Jews OTHER than Hasidim, of whom Mr. Bloom is a prime example.
I was interested in this book, as an exploration of culture clash. What Bloom delivers instead is a facile juxtaposition of two groups bereft of any sort of nuance or true understanding. It's a series of farmers saying shucks and fanatics saying oy. He never looks beyond "jew" or "farmer" to see the people livingg inside the identities.
It sounded like an intriguing story – a clash between "the quiet, restrained Iowans" and "these brash, assertive Hasidic Jews," so I read the book. But the author's rendition is arguably more of a story than the story he purports to tell.
Urban-transplant author Stephen Bloom makes himself a major focus of the story. As a prior reviewer noted he "reveals more about himself than the town." Although he does come around some by the end of the book, I found Mr. Bloom whiney – "Poor me, Poor me! Here I am [voluntarily] in the middle of the Iowa cornfields and not a decent bagel to be had!" Well, how about ordering some?
I had very mixed feelings about this book. On the one hand, it's an interesting tale about what happens when two equally insular — but very, very different — cultures clash with each other. On the other hand, it would have been better if Professor Bloom had not allowed his own secular hostility toward the Hasidim to obscure his objectivity.
Bloom came to this project ill-prepared on the Jewish end, in that he knew nothing about Hasidism before he went to Postville. Like many secular Jews, he had an overly-idealized expectation of all Hasidim as perfect saints and sages.
The most interesting response, though, came from a woman, who contrasted Bloom's criticism of the way the Orthodox separate men and women with his own "enlightened" approach:
A not insignificant element of this book is the critique of Hasidim as treating women inferiorly, compared to the "enlightened" modern secular society of which the author (and his wife whose opinion on feminism he regularly refers) belongs. Yet in the book, the author describes relaxing on the porch drinking a beer while his wife weeds the garden; going for a walk to clear his mind leaving his wife in the hotel room to pack their belongings; and the author regularly describes the Jewish women he meets by their appearance: how much lipstick they may be wearing, how their clothes appear, comparing one to a Hollywood celebrity and describing the wife of one rabbi as a "knockout". (This man's behavior ironically supports the mechitza (partial divider between the men and women in orthodox synagogues) that he and his wife so disparage…I would not want to be a woman in shul with a creature like him, to be leered at and objectified as he does to the wife of every man he meets.) Basically, he sounds like a pig, and this completely invalidates any criticism he or his wife may hold about how religious Jewish men supposedly do not respect women.
Kudos to the writer of that review, identified only as Elizabeth, for that rather devastating analysis.